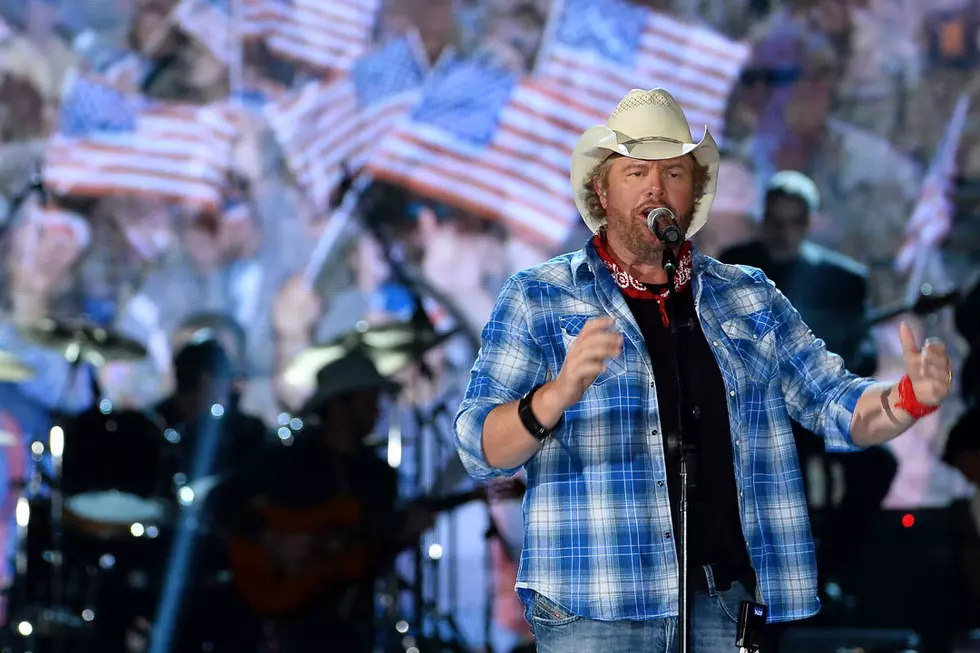 Toby Keith Rescheduled Date for Budweiser Events Center Announced
Ethan Miller, Getty Images
The Toby Keith concert originally scheduled Friday, September 18, 2020. With COVID-19 restrictions the date was rescheduled.
The date performance date is Friday, June 4th, 2021. Toby Keith will be performing with Colt Ford and Wyoming's very own Chancey Williams.
Tickets purchased for the original date will be honored for the new date. If you haven't bought a ticket yet, they are available here.
Toby Keith is a singer, songwriter, and musician most known for the viral "Red Solo Cup", which has over 53 million views for the video and was named ACM Video of the Year, as well as for his debut, hit single "Should've Been A Cowboy".
Keith's albums have sold more than 40 million copies. His tours have drawn more than a million fans each year for more than a decade straight, with expansions into Europe and Australia.
The awards are too numerous to count and include Artist of the Decade nods from Billboard and the American Country Awards, as well as the ACM's Career Achievement honor, Poet's Award recipient, and twice their Entertainer of the Year award winner in back-to-back years. Toby's most rewarding experiences, however, have come from giving back locally, nationally and abroad.
Colt Ford is a Georgia singer, songwriter, rapper, musician, performer, and co-founder and co-owner of Average Joes Entertainment.
By 2019, Colt built a series of staggering successes as he rose to mainstream notoriety. He notched five consecutive Top 10 debuts on the Billboard Top Country Albums Chart with Declaration of Independence bowing at #1 in 2012.
Two years later, Thanks for Listening ascended to the Top 10 of the Top 200, with the album reaching #1 on Billboard Rap & Independent charts. Meanwhile, he lobbed six songs onto the Hot Country Songs Chart with "Back" featuring Jake Owen going Top 40. Among many accolades, Ford received a nomination in the category of "Vocal Event of the Year" at the Academy of Country Music Awards for "Cold Beer" with Jamey Johnson.
Wyoming native Chancey Williams and his "Younger Brothers Band", have relentlessly toured the Western United States, developing a rabid fan base not seen from the Cowboy State since Chris LeDoux. In fact, Chancey Williams and LeDoux are the only two people to ride in the Cheyenne Frontier Days Rodeo and play its main stage as a major entertainer.
Source: Toby Keith Press Release
Enter your number to get our free mobile app
5 Notable Graduates from Loveland