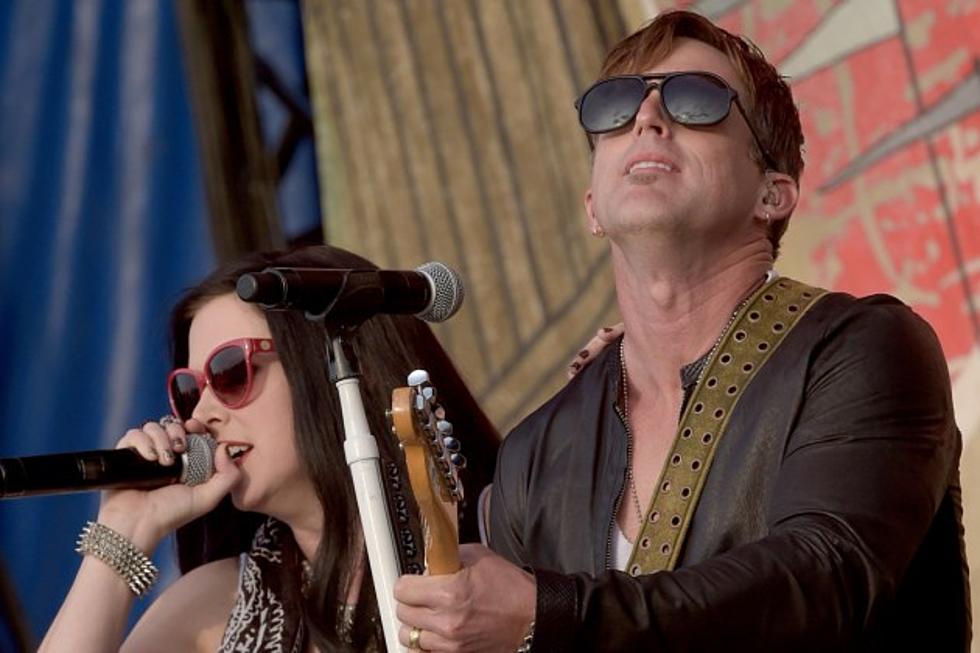 Thompson Square's Tour Bus Involved in Crash
Rick Diamond, Getty Images
Thompson Square's band and crew were onboard a bus involved in a frightening crash on Friday morning (April 17). The accident happened in Aurora, Colo., and at least a dozen people were injured.
According KUSA-TV, the trouble began when a bus carrying crew members of performer Twin Shadow slammed into the back of a stopped tractor trailer. That bus driver — identified as 41-year-old John Crawford — was seriously injured, and 11 others on board were treated for minor injuries.
A chain of events led to that bus hitting Thompson Square's tour bus. Both bands to play tonight in Denver, with the "Trans Am" singers taking the stage at the National Western Complex Arena. The Denver Post reports that Twin Shadow's show tonight has been canceled.
In a message to fans at their website, Thompson Square share that damage to their bus was minimal, and their team escaped without injury. The married duo were not on board. Keifer and Shawna were in Dallas talking to radio stations in advance of the 2015 ACM Awards.
"Our thoughts and prayers are with all of those who were injured and their families," the note reads. The accident happened on I-70 east of Denver, and fog, rain and snow were partially to blame. The below video shows the severely damaged bus belonging to Twin Shadow, and then Thompson Square's bus:
This is the second bus accident involving a country act in two days. On Thursday, Hillary Scott of Lady Antebellum was one of four people on board a bus that caught fire when a back tire blew. The driver was able to pull over and evacuate everyone safely, but everything in the back compartment was lost.
Scariest Bus Accidents Involving Country Stars