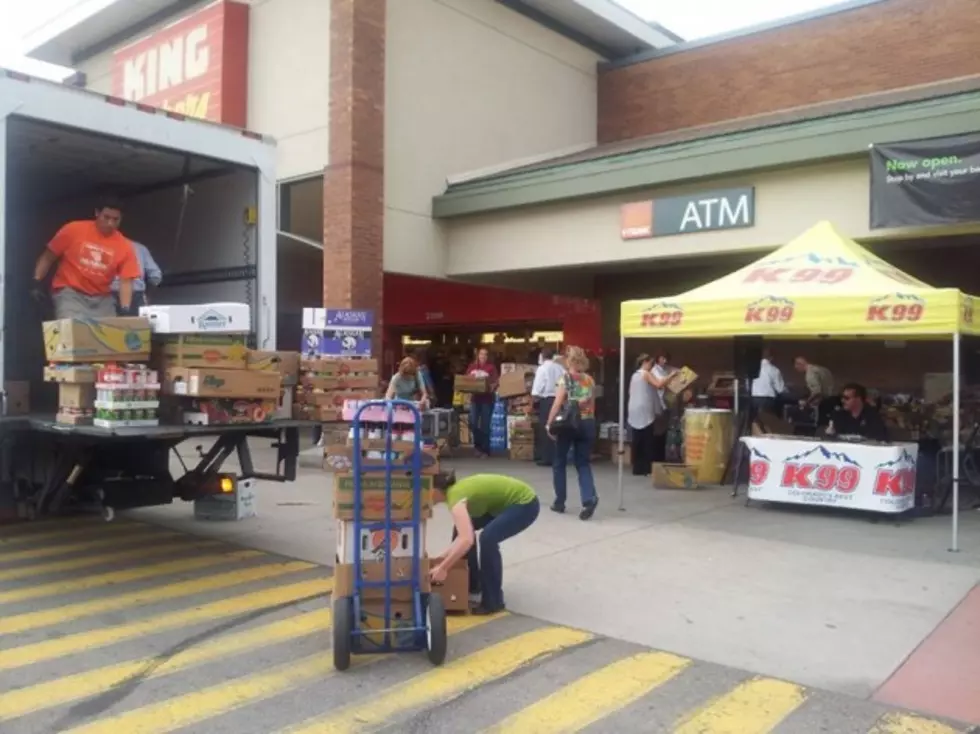 The Worst Events Bring Out the Best in People
Danny Joe, TSM
As we all know, either from experience or through the images on the news, the floods that ravaged our communities this past week were nothing short of horrible. In fact, I remember the Weather Channel calling the floods "biblical" in nature. This past Wednesday I, along with the other K99 personalities went out into different communities in Weld county to help with a food drive for Weld County Food Bank. It was bitter sweet to say the least but, because we saw some of the worst from Mother Nature, we also saw some of the best of humanity. There were people from all walks of life coming to donate. A child donating their $5 weekly allowance, a young mom giving a few cans of vegetables and boxes of cereal to an elderly woman who drove up in a hatchback car filled with all that she had planned to stash during the winter all because "they need it more than I do". It was hard to hold back the tears at times. We were about 2/3 into the food drive when Mother Nature reared her Medusa-like ugly head.
The rains came and came hard at the King Soopers on 35th in Greeley, where I was. Did that slow the donations down? Not a bit. Actually it felt as if the community showed more resolve as water feel from the darkened sky. Again my heart and tears started to swell.
At last reading, the Weld County Food Bank received, from all locations combined, over 54,000 pounds of food! Over 27 tons! It's amazing how much can happen when a community pulls together. We've all heard the saying "Behind every dark cloud is a silver lining" well, after the clouds we've had recently, the lining I'm seeing is gold.
I would like to send out a special thanks to all the volunteers at all the food drive locations. There volunteers from all kinds of places! I worked hand in hand with people from the John Elway Auto dealerships and a group from UNC. It was a joy to be around such and upbeat and appreciative group. Again, thank you.