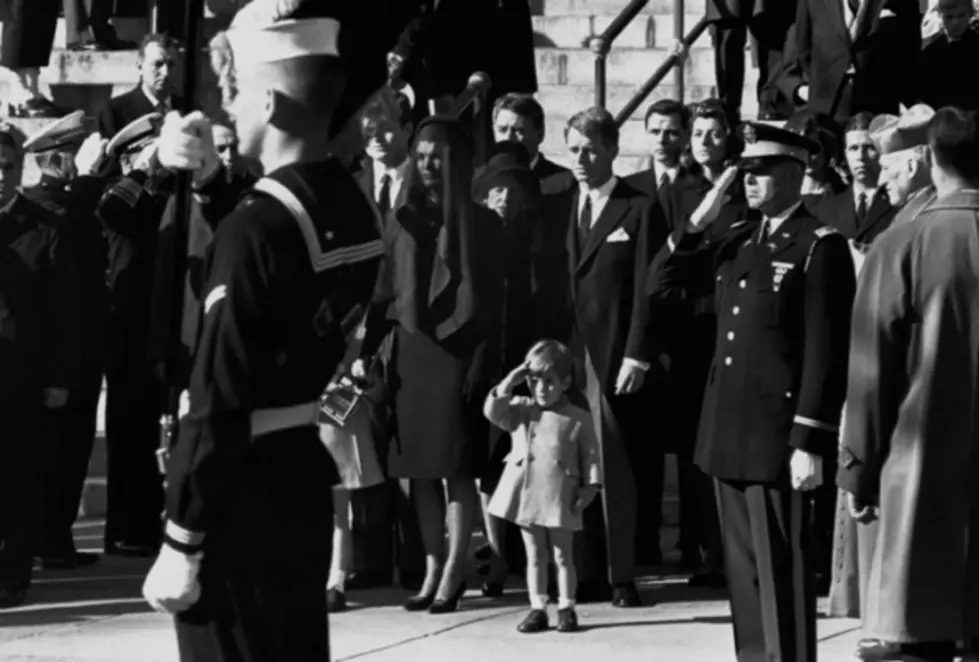 The Only 'Commander In Chief' Who Earned A Purple Heart Would Have Been 96 Today
Getty Images
It's hard to argue that John F Kennedy was one of our greatest Presidents in history accomplishing many great things; at a great cost. Controversy would fill his life along the way but it was clear he always had what was best for our country as his top priority.

I chose the picture to the left because one it's one of my favorites and two, it exemplifies what I think JFK was best known for and that was the role of peacemaker. In this photo, LBJ is seen yelling at a pilot to kill his engines so the President can speak and it's JFK of all people trying to calm the Texan down. (I can only imagine what he was saying. Caption the photo in the comments section below.)
It's today that John Fitzgerald Kennedy would have turned 96. A great leader of his time followed by millions across the globe. With what seemed to be a Hollywood lifestyle and family, a real life made for TV movie, it was JFK who defined the path into our modern era.
A man of mystery sometimes yet blatantly open on the biggest stage, JFK seemed to keep it real and truly connect with what was best for the country and his vision of equality for all. I salute the former President today who died a few months after I was born but still his legacy lives on, for me, as one of the greatest Presidents of all time.
Here are some little known facts about JFK:
First American President born in the 20th century
Youngest President
Youngest President to die
Only President to die before his parents
Lost a child while in the White House
Only President to earn a Purple Heart
Almost died twice with 'last rights' being administered twice
Wealthiest President with an estimated family value of over $1 Billion
His favorite cigar was a H. Upmann Petite Corona
Could read 1,200 words per minute
Sunglasses were always American Optical Saratoga's
Kept the White House pool at 90 degrees and swam twice a day naked. If you wanted to interview or talk to him you had to be naked too. No one did.