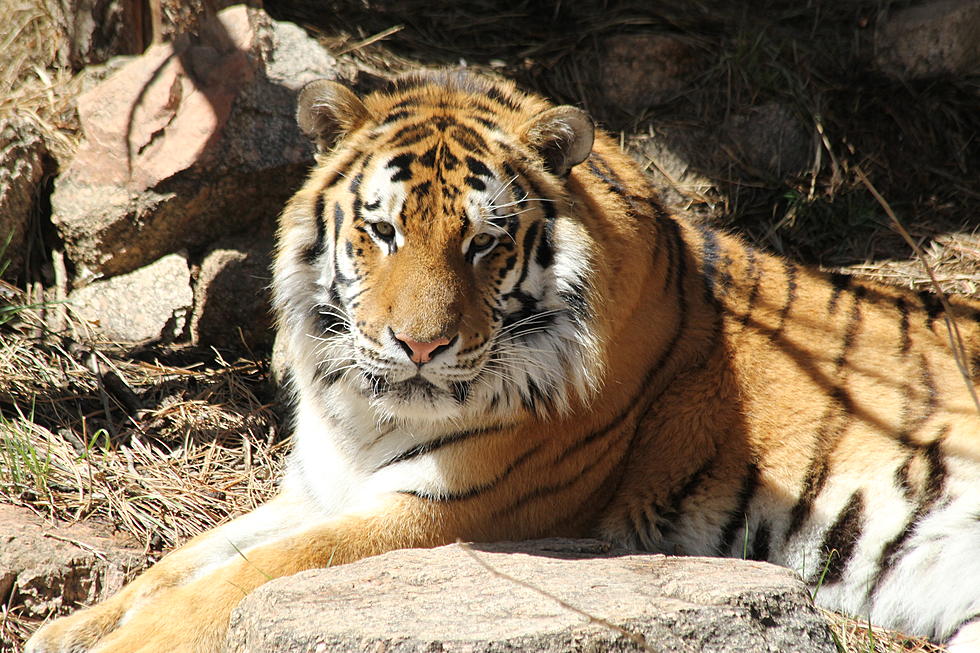 The Animals of Colorado's Mountain Zoo
Tiger at the Cheyenne Mountain Zoo. Jacob Laxen/TSM
The highest zoo in the U.S. sits 6,800 feet above sea level overlooking Colorado Springs.
The unique Cheyenne Mountain Zoo cares for a safari of different animals in a pristine 140-acre space. Many of the animals feast on a buffet of fresh vegetables and park attendees get an opportunity to feed lettuce to giraffes along the stroll.
Here are a handful of the animals featured at the park during a recent sunny 2019 spring visit.
Animals of the Cheyenne Mountain Zoo