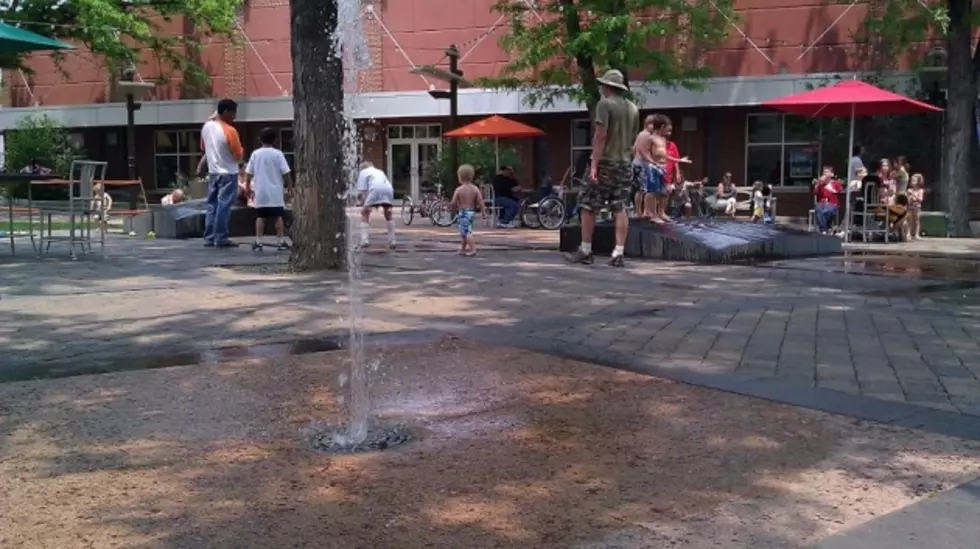 Strict Fort Collins Water Restrictions Expected For 2013, City Fountains Could Shut Down Too
Beano, TSM
Guess what? If you live in Fort Collins, you'll could face water restrictions as early as April 1st, 2013. At least that's the news from the Coloradoan. Those water restrictions could be more severe than usual.
That part is not a "for sure" thing though, according to the Coloradoan,
[The city] was peppered with complaints from families frustrated that their children couldn't cool off in the municipal fountains when budget cuts forced their closure in recent years.
So, they will probably re-evaluate the issue when they talk bout restrictions in the coming months. But, if there is no water...there's no water.
They'll make people mad if they turn the fountains off, and they'll make people mad if they leave the fountains on while people can't water their lawns enough. I do not envy the Fort Collins officials assigned to that hornets nest in 2013.
Either way, you can plan on only being able to water your lawn twice a week or less most of this year and paying a lot more if you use more water that the average citizen.
Why the restrictions? Well, if you haven't noticed, we're in a pretty severe drought. And our annual snow pack is only about half of what is usually is. And sediment from the High Park Fire has made much of the water we could use, unusable.
So brace yourselves for water restrictions, tiered water-rates and a very dry summer in Fort Collins for 2013.
Makes me wish I could get one of those sand-showers like they had in 'Tank Girl.'