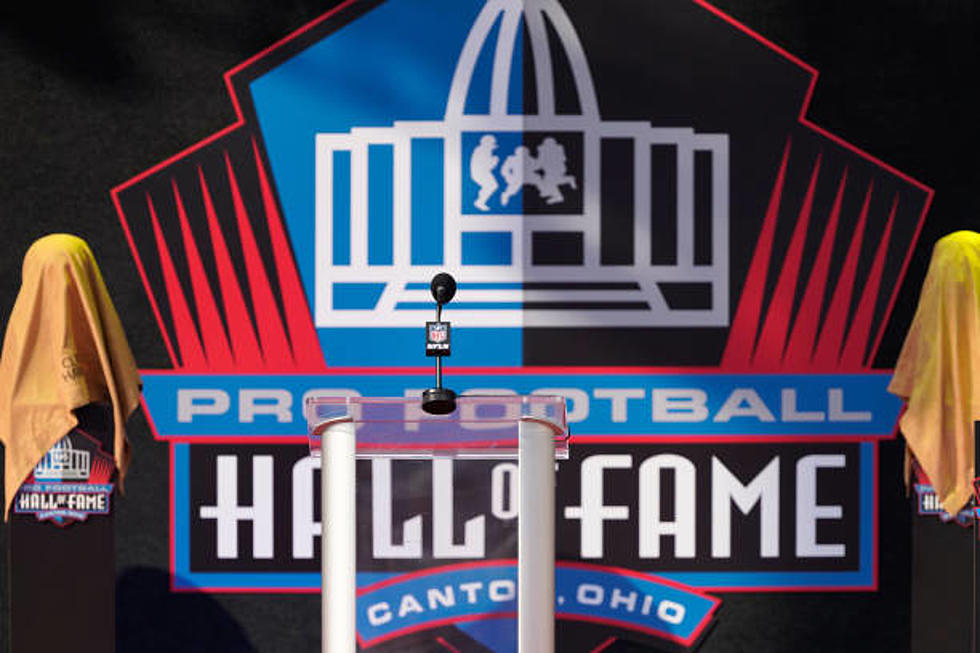 Steve Atwater Nominates Broncos Superfan To Ford Hall of Fans
Icon Sportswire via Getty Images
A Broncos superfan was just nominated for a chance to win arguably the biggest award for fans in professional football.
Meet Jesse Esquibel - better known in Broncos Country as the "Bronco Reaper".
Esquibel was just nominated by Broncos legend, Pro Football Hall of Famer Steve Atwater to the Ford Hall of Fans.
What Is The Hall Of Fans?
The Ford Hall of Fans - presented by Ford - recognizes the biggest fans in the league, highlighting their dedication and loyalty to their respective team, passion, and overall character.
As another NFL season comes to a close, it's time to welcome a new group of superfans to the highly coveted, prestigious group; 2022 marks the fourth season recognizing some of the most electrifying, dedicated NFL enthusiasts in the nation.
2022 Ford Hall Of Fans Nominees
There are five superfans in the running for induction into the 2022 Ford Hall of Fans at the Pro Football Hall of Fame. The nominees include:
Michael Banks - Detroit Lions superfan
Miguel Castellanos - Dallas Cowboys superfan
Amy Nolan - New York Giants superfan
Terence Young - Chicago Bears superfan
and of course, Jesse Esquibel, Denver Broncos superfan.
There's no doubting Esquibel's status as a Broncos superfan, but there is much more to his story:
"This third-generation Broncos fan is affectionately known as "Bronco Reaper," coming to life with full makeup and costume and walking as many as 15,000 steps throughout the stadium taking pictures with his fellow faithful", Esquibel's nomination reads.
"Esquibel is the survivor of life-threatening complications from West Nile encephalitis and shares his inspiring story with fans at home games. Away from the gridiron, the 39-year-old often dons his full Bronco Reaper attire to visit children and elderly people in the hospital."
"It gives me life to know I can make a fan's experience better just by dressing up and going to a game," Esquibel said.
Voting is now live; Broncos Country can help our very own Bronco Reaper earn his spot in the Ford Hall of Fans by voting at fordhalloffans.com through Feb. 6. Winners will be notified in Los Angeles, CA the week of the Super Bowl and then honored as part of the 2022 Enshrinement Week at the Pro Football Hall of Fame in Canton.
"Each year we receive thousands of nominations for the Ford Hall of Fans," Jim Peters, Ford U.S. marketing manager said. "It's hard to narrow it down, but this year's nominees really live and breathe football."
Need A Spot To Watch The Super Bowl? Check Out These 20 NoCo Sports Bars
It's time to cheer on your favorite team! Next game day, grab your jersey and ditch the couch - because we've put together the ultimate guide to the 20 best sports bars in Northern Colorado.
13 Crazy Colorado Laws That Make No Sense
There are laws everywhere - a lot of them we know about and abide by every day. But, there are others I'm willing to bet you knew nothing about.