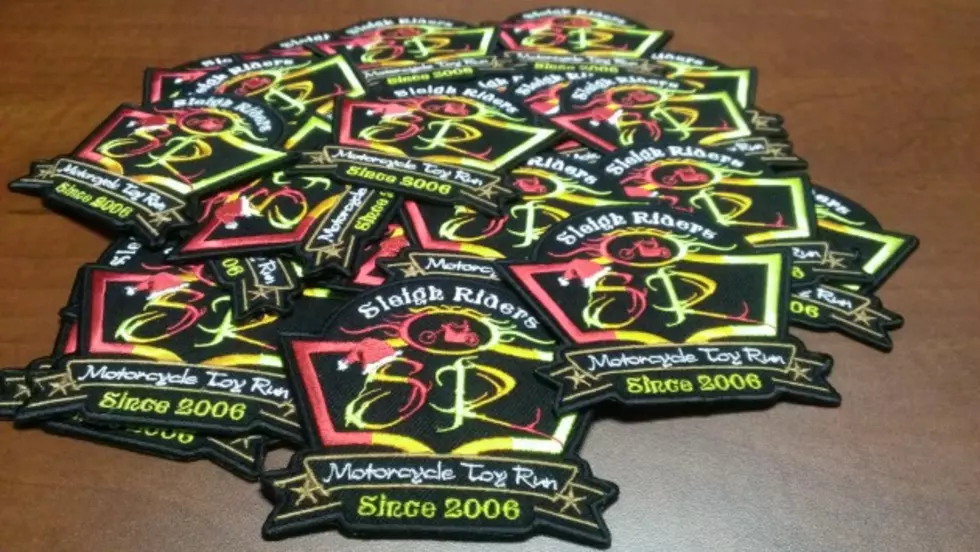 Sleigh Rider Motorcycle Toy Run Patches Are Now a Reality
Sleigh Riders Motorcycle Toy Run Patch - Photo by Jordan Dawson/TSM
Over the years, I have been asked many times why the Sleigh Riders don't have a patch. Well, now there is. The official Sleigh Riders patches are now in stock.

The Sleigh Riders Motorcycle Toy Run has been around since 2006 and we serve both Santa Cops programs in Weld and Larimer counties. In fact, the Sleigh Riders are the single largest donor for the Santa Cops of Weld County program and we are quite proud of that.
Since about 2009, many have asked about a Sleigh Riders patch. Well, that day has arrived and you can now start looking for a place on your leather to wear our patch loud and proud.
The patches are 4" by 4" and only $7 and all the money we collect off the patches goes directly into the Santa Cops program. We have never had, or will have, administration fees. The supply is limited and your first chance to get one will be this Saturday, November 29 at the Lights the Night parade in Greeley...unless you can find me sooner.