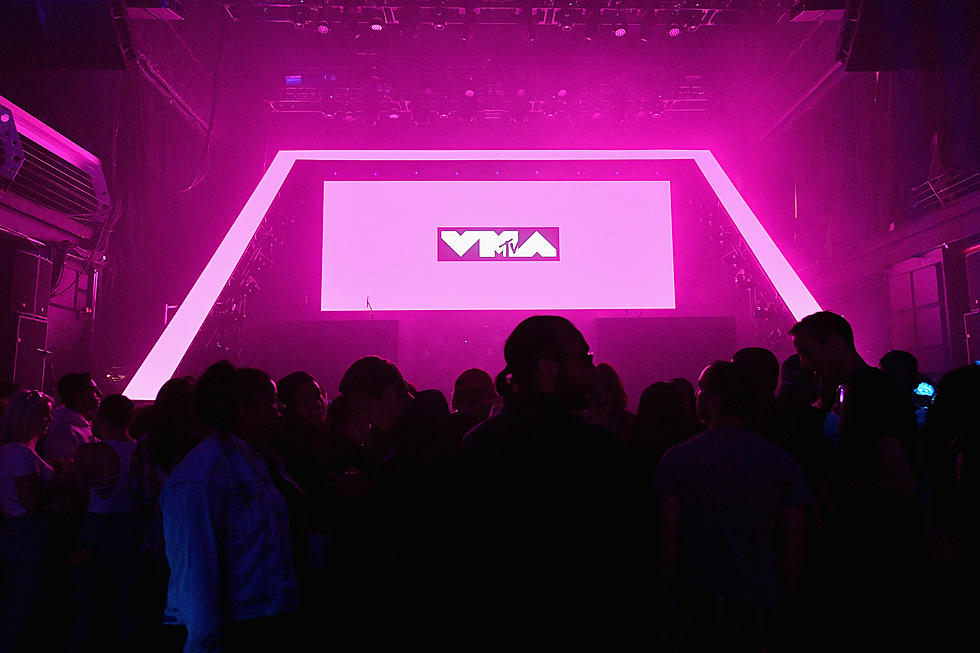 See That Doritos Ad During the MTV VMAs? That's a Colorado Musician
Dia Dipasupil/Getty Images for MTV
If you want a break from the Travis Barker-Kourtney Kardashian-Machine Gun Kelly-Megan Fox news from last weekend's MTV Video Music Awards, here's something worth talking about. A Colorado musician made his way onto the star-studded airing of the event during a national ad for Doritos, the presenter of this year's VMAs. 
Denver-based hip hop artist SF1 can be seen in the ad, both as the drummer and as a member of the audience behind the man holding the Dorito chip. SF1 posted on his Facebook page that he has 'been a fan of Doritos since elementary school' (Who hasn't?). He didn't, however, say if he's more of a cool ranch or nacho cheese kind of guy.
'Check me out in their latest national commercial,' he added. 'I am the drummer and anxious audience member!'
SF1 put a number of his skills to work in the 30 second ad. Per his Instagram, SF1 is a recording artist, drummer, actor, producer, dancer, model and cross-fitter. You can follow him here.
The winner for best Alternative Video of the year went to Machine Gun Kelly (I know, I said I wasn't going to talk about him, but...). The rapper-turned-pop-punk-chart-topper got into a red carpet altercation, licked his girlfriend's tongue, snapped bathroom pics and took home the award for the 'My Ex's Best Friend' video, featuring Blackbear. Admittedly a banger.
MGK beat out Twenty One Pilots and Imagine Dragons, saying, 'Shout out to the emo kids' during his acceptance.
UP NEXT: Celebrity Sightings in Northern Colorado
10 Movie, TV Actors That Lived in Colorado