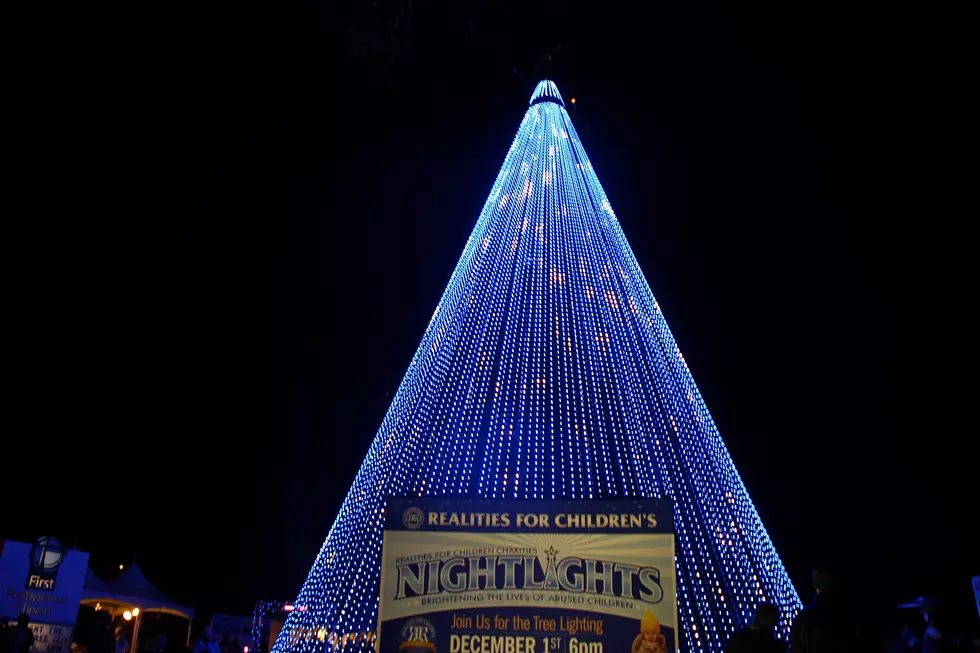 Realities for Children Big Blue NightLights Tree Lights Up Dec. 1
Realities for Children
Townsquare Media is a proud presenting sponsor of Realities for Children's 23rd annual fundraising event that runs November 1, 2020, through December 31, 2020.
In 2019, Realities for Children's NightLights Tree raised over $200,000 to help children in need in Northern Colorado. This year's need is even greater.
The lighting ceremony for the Big Blue NightLights Tree, located at the corner of Mulberry and College at First Presbyterian Church, will be from 6 p.m. until 7 p.m. on Tuesday, December 1, 2020. The night will include a limited, ticketed in-person event as well as a live broadcast for those who cannot attend.
There will be guest speakers, a very special guest, great food from Z Catering, live music, and the annual giveaway of a giant chocolate Santa from the Rocky Mountain Chocolate Factory at the lighting ceremony.
The 50-foot Big Blue NightLights Tree, sponsored by Blu Credit Union, will be lit up every night with a light show produced by Blazen Illuminations that will run every half hour, from 7 p.m. until 10 p.m. The show will be accompanied by the music of local musicians. The December 1 lighting ceremony will mark the debut of the 2020 lights show.
Blue is the international color for child abuse prevention and awareness. The Northern Colorado community is encouraged to sponsor a nightlight from the tree for $100; 100% of which will go directly towards helping local children in need.
You can find out more about Realities for Children, the Big Blue NightLights Tree, and sponsoring a Nightlight HERE.
Enter your number to get our free mobile app
Can you answer these 10 Fort Collins Area Jeopardy! Questions?