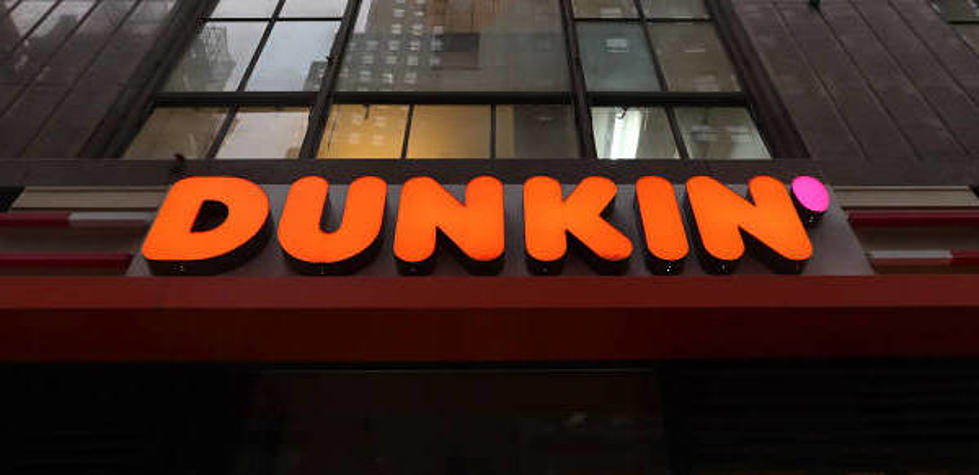 Pumpkin Spice Alert: Dunkin' Rolling Out Fall Menu Next Week
Corbis via Getty Images
If you thought you'd have to wait until the official beginning of fall for, arguably, the best part of the season, then you're in for a real sweet surprise.
PUMPKIN SPICE season is making its annual return to Dunkin' earlier than previously anticipated.
Dunkin's rave-worthy seasonal menu will be available at participating Dunkin' restaurants nationwide by Aug. 18, according to reports from the famous coffee chain and USA Today on Wednesday (Aug. 11).
The fall menu will feature returning fan favorites like the Pumpkin Spice Signature Latte (*screams internally*), pumpkin-flavored coffee, donuts, muffins and Munchkins donut holes.
What's more? Dunkin' will also be rolling out a new beverage this year - the new Pumpkin Cream Cold Brew.
If you're a Dunkin' superfan, you might know that introducing the "official flavor of fall" before the actual season rolls around has been a trend for coffee chains, and for Dunkin' in particular. In 2020, Dunkin' brought back the ultimate flavor craze - that being Pumpkin - on Aug. 19, which was two days earlier than the coffee chain had released it back in 2019.
I've personally never come across a person who didn't like pumpkin-flavored things but If pumpkin's not your thing, have no fear.
Dunkin's seasonal menu will also feature the Apple Cider Donut, as well as two new drinks - the Apple Cranberry Dunkin' Refresher and the Apple Cranberry Dunkin' Coconut Refresher.
So mark your calendars - because August 19 is THE day.
In Northern Colorado, you can get your Dunkin' fix at the following locations:
2801 S College Ave in Fort Collins
102 E. 29th St. in Loveland
Old Town Fort Collins: Ten Years Ago, and Now
31 Things That Make Loveland, 'Loveland'