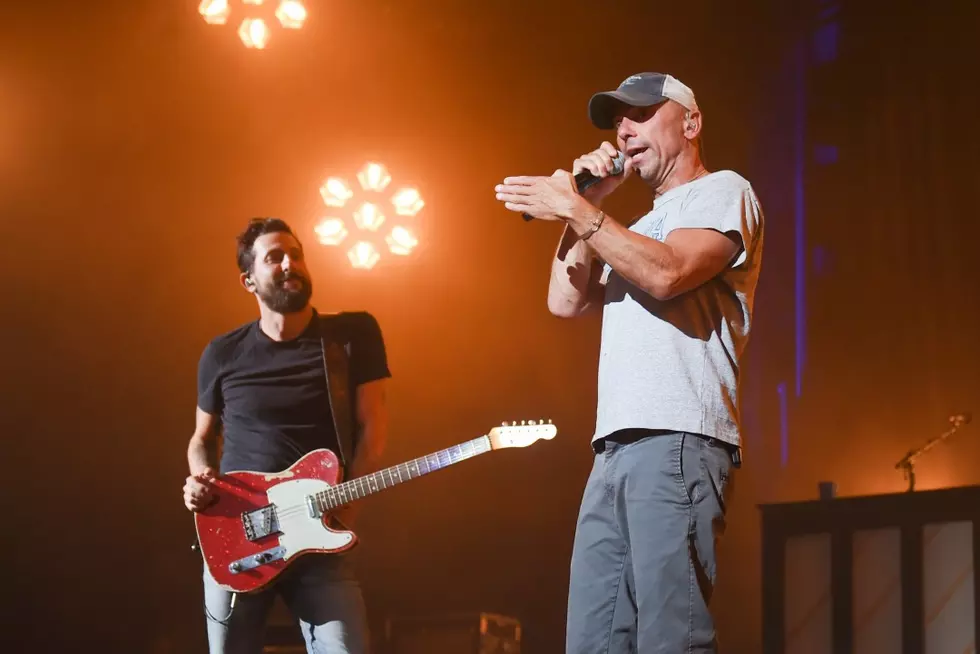 Old Dominion's No Bad Vibes Tour Was Named by Kenny Chesney
Getty Images
Kenny Chesney is one of country music's biggest and longest-running stars, and he's been around the block a few times in the industry. So, when he offered up a tour name idea to Old Dominion, they jumped on it.
"The name of our tour is No Bad Vibes Tour and it got named by Kenny," the band told Taste of Country ahead of the 2022 CMA Awards in November.
The moment came when Old Dominion was opening for Chesney on his Here and Now Tour earlier this year. The band was planning a tour for 2023, but hadn't settled on a name. One day in a hallway backstage, Chesney asked if they had named their tour. After telling him that they hadn't, he offered up "No Bad Vibes."
The band is familiar with the phrase after using it in the lyrics for their song "No Hard Feelings." Old Dominion also sell flags that read "No Bad Vibes."
They all agreed that the name was perfect for their upcoming trek.
The No Bad Vibes Tour kicks off Jan. 19 in Evansville, Ind., and will continue through June 30 when it wraps in Lake Tahoe, Nev. The tour includes dates in Canada.
Kassi Ashton, Frank Ray and Greylan James will open the U.S. dates, with Ray and Shawn Austin covering the Canada shows.
"At an Old Dominion show, I think we just want people to feel happy," frontman Matthew Ramsey explains in a press release. "They should feel like they got to forget about whatever is bothering them or whatever's weighing them down at that point in time. Just come and hang out with us, and escape for a couple hours. Then hopefully they walk out feeling a little lighter than when they walked in."
2022 Grammy Nominations: Snubs and Surprises