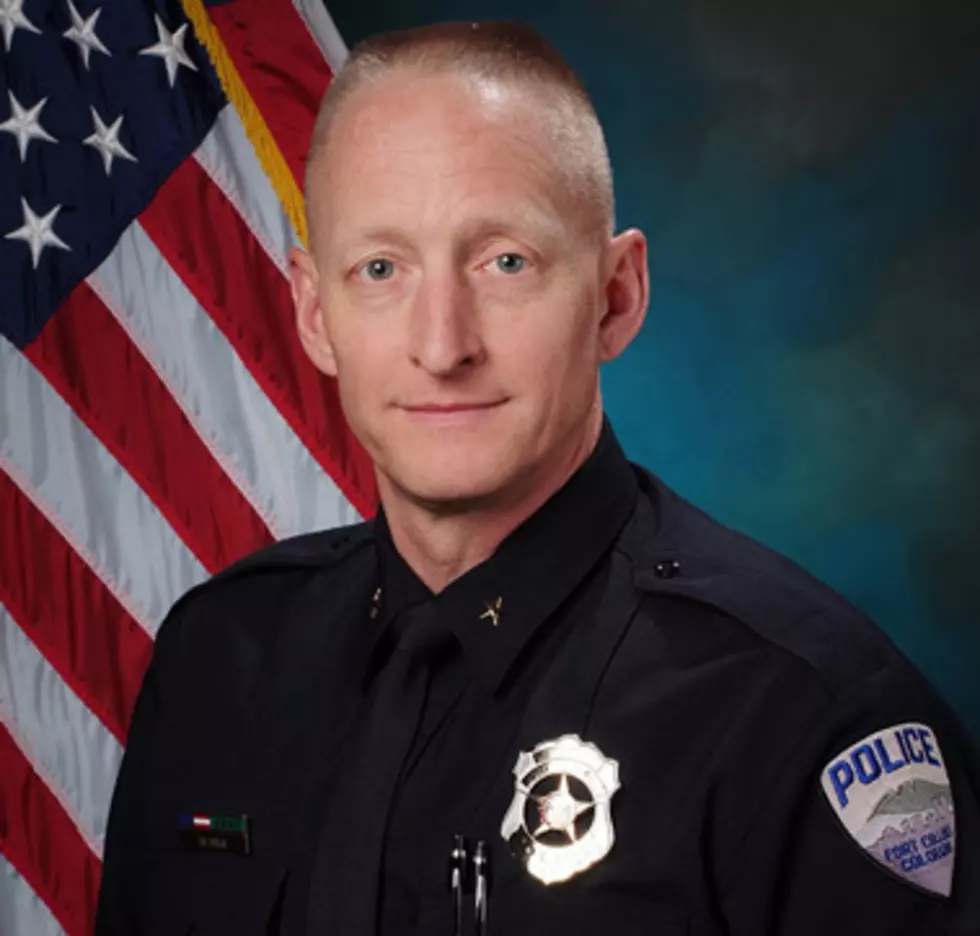 Meet The City Of Loveland's New Police Chief
Tim Doran via City Of Loveland
There's a new chief in town.
On Thursday, Nov. 10, the City of Loveland, CO named its new Police Chief following an extensive, nationwide recruitment process that has been ongoing for the last six months.
On Tuesday, January 3, 2023, Tim Doran will officially take on the role as police chief for the City of Loveland.
About Loveland's New Police Chief, Tim Doran
Chief Tim Doran is a 32-year veteran of law enforcement, according to the City of Loveland.
From 2019, Doran formerly served as assistant chief of police for Fort Collins; prior to that role, he was director of service operations for Advanced Energy Industries. In addition to his leadership and operational experience, Doran spent 22 years with the FBI, retiring as assistant special agent in charge where he managed 175 agents and administrative staff responsible for crisis management in Baltimore, MD.
He also served as a Senior Director on the White House National Security Council and ran the Washington, D.C. Violent Crime and Joint Terrorism Task Force.
"I could not be more honored to be selected to lead the Loveland Police Department and stand with the women and men who answer the call daily and put their lives on the line for this amazing community," said Doran, according to a Nov. 10 press release from the City of Loveland.
"We stand at a pivotal point that's rich with opportunity - to restore trust, to repair morale, and to write the next chapter in partnership with our community. This agency has engaged in deep and necessary reflection in recent years. I'm ready to learn from the past, address present needs, and build a stronger future together."
"Chief Doran brings experience and a commitment to keeping our community safe and the Loveland Police Department accountable," said Adams. "He has demonstrated integrity to community policing, and I know he will make our city proud by moving our police department forward", said Loveland City Manager, Steve Adams.
Doran's Duties
As per the City of Loveland, under his new role as police chief, Doran will
oversee the LPD -  including leading, building and maintaining trust with the city and community
coordinate with the City Manager's Office and City Council
collaborate with stakeholders
build community partnerships
all while providing first-class services to the Loveland community.
"As we welcome Chief Doran, I want to extend my gratitude to the senior LPD leadership team for stepping up during such a transformative time for the department," Adams said in the press release.
"I want to thank Interim Chief Stewart for his leadership as we work through this important transition, and thank Assistant Chief Butler and Assistant Chief Scott for taking on additional leadership duties for the department..." 
"I also want to thank each and every employee at LPD – the command staff, officers, and administrative staff for their work keeping our community safe, especially during this uncertain time." 
After formally taking command in 2023, Doran will meet with LPD staff, conduct community outreach meetings, and address the media, outlining his vision of leadership for the Loveland Police Department.
10 Loveland Restaurants Highly Rated On TripAdvisor
Hungry in the Sweetheart City and can't decide where to eat?
Allow us to assist - Check out the top 10 highest-rated restaurants in Loveland, courtesy of
TripAdvisor.
Northern Colorado Law Enforcement K-9 Dogs