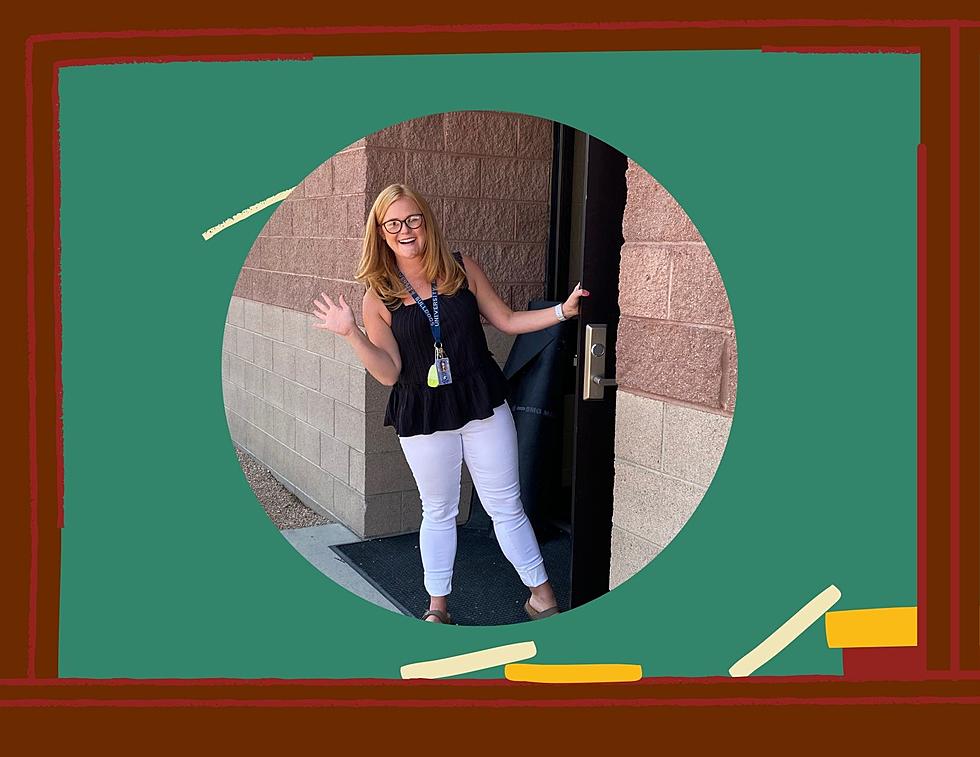 March's Teacher Tuesday 2022 Winner is Molly Stahley
Photo Credit: Molly Stahley
You've nominated, you've voted, you've waited, and at last, it's time for you to know who won March's Teacher Tuesday award!
In spite of the difficulties of their roles, our teachers still find inspiration and joy with their students, often going above and beyond to help Northern Colorado's kids feel comfortable, safe, and encouraged. Molly Stahley is one such teacher, and this month, she's getting recognized as March's Teacher Tuesday winner.
Nominated by the Fitzpatrick family, Stahley is is a beloved kindergarten teacher at the University Schools whose favorite part of teaching is making enduring connections with her kids and knowing the role she's played in ushering them into the world. An avid outdoorswoman who loves gardening and biking, Stahley received over 1,000 votes during the contest, making her March's Teacher Tuesday winner. When it came to her nomination, the Fitzpatricks described Stahley as
beyond amazing. She is passionate about her students and is fun and caring. She makes her students feel special and loved.
Stahley took home a ton of outstanding prizes for all of her efforts this school year, and those prizes include:
$100 food delivery voucher from Nosh NoCo
1 free $50 gift card to Breeze Thru Car Wash
$500 to her school
Congratulations to Ms. Stahley!
Do you think a teacher in your school deserves some recognition? If so, then you can nominate them on any of our sites.
Colorado's Safest Cities
Everyone wants to live in Colorado, and aside from our rising rent prices (tell me about it,) there's a lot of upsides to being here. For one, we're one of the most beautiful states in the country. For another, there's always something to do. And finally, according to a recent list by SafeWise, we've also got a long list of vibrant, safe cities to reside in. Check out the list below to see the top ten safest cities in Colorado in 2020.