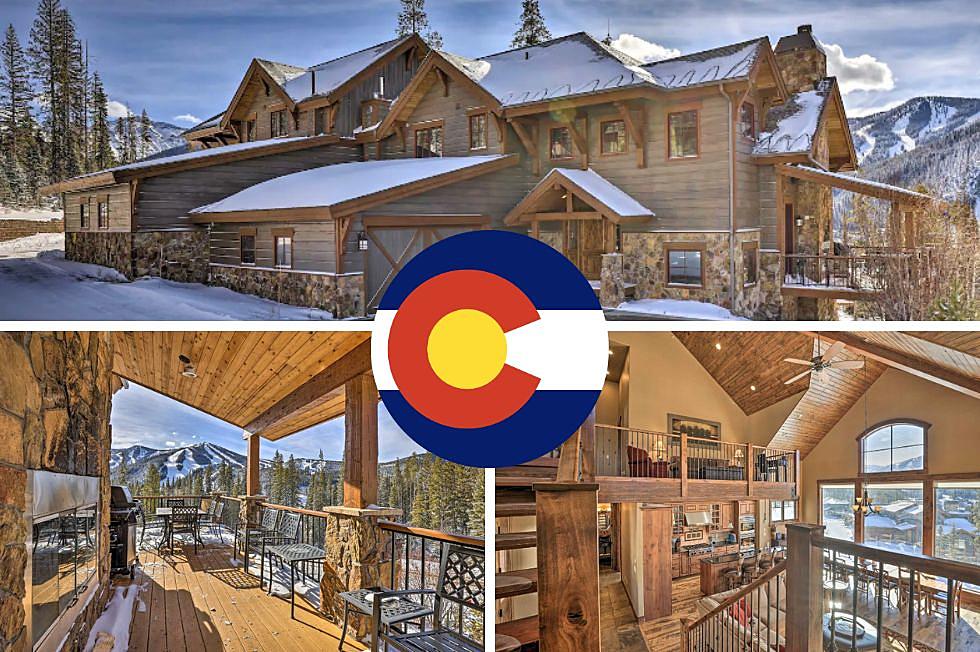 LUXURY: Vacation Rental in Colorado Costs More Than $35,000
Credit: Airbnb, Evolve, Canva
I always prefer to stay in an Airbnb rather than a hotel. Airbnb offers unique experiences. For example, you can stay in a cabin in the middle of the Rockies or live in a treehouse for a week.
Or if you're catching a concert in Denver, you can find an inexpensive apartment so you don't have to make a long drive home.
I recently spent way too much money on a vacation rental for my brother's bachelor party. After looking at the damage on my credit card, it made me think... Where is the most expensive Airbnb in Colorado?
I Found The Most Expensive Airbnb in Colorado
There is a luxurious rental in Winter Park that costs $37,022 before taxes. If you rented this home, you would have it for six days. Renters can have up to 16 guests, and it comes with a mountain of accommodations.
Here is the official description of the property.
Ski, snowboard, hike, and embark on an all-season adventure when you make this Winter Park vacation rental your temporary home. Highlighted by 3,800 square feet of rustic-mod living space, 5 bedrooms, 5.5 bathrooms, a gourmet kitchen, 2 living rooms, a pool table, wet bar, and more, this townhome is an excellent choice for large, active families. You'll be across the street from Winter Park Resort's free parking lot, 4.5 miles from Mary Jane's slopes, and a short drive away from fabulous dining!
Additionally, there is plenty of property to roam. There is a deck and a ground-level patio, and a jacuzzi outside.
You can look at the reservation HERE.
Take A Look at Colorado's Most Expensive AirBNB
This Amazing 1889 Aspen Vacation Rental has a Star Observatory
You can rent this stunning home in Aspen, Colorado with an observatory starting at $3,500 per night.
Your Dream Getaway Awaits: 5 High Elevation Airbnbs in Breckenridge, Colorado
Enjoy a stay on top of the world by checking out this selection of high-elevation Airbnbs located in Breckenridge, Colorado. Each one of these rentals is located above 11,000 feet giving you an incredible view of the Rocky Mountains all summer long.