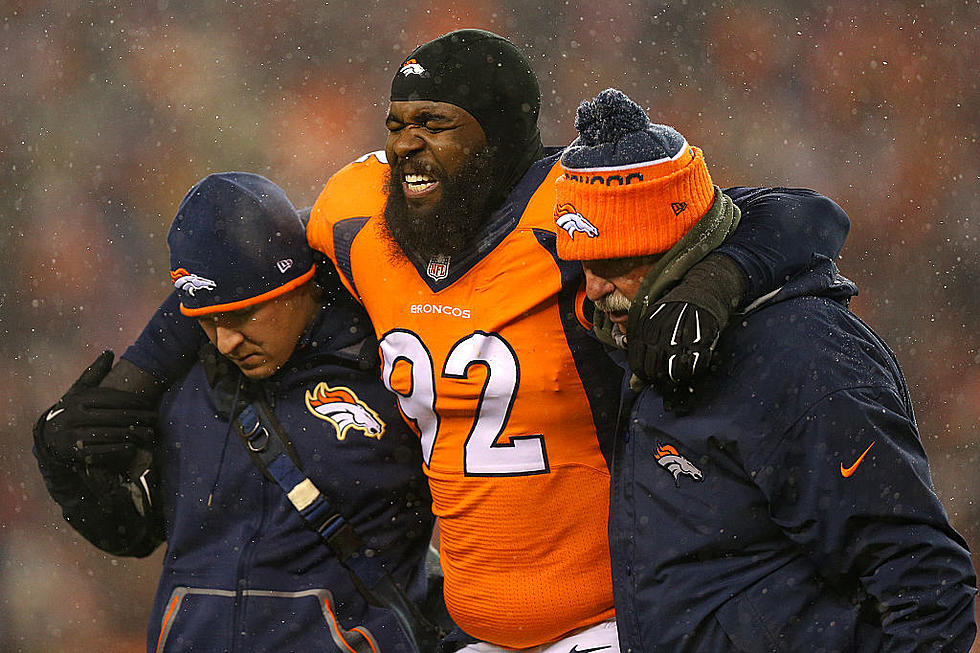 Legendary Broncos Trainer Retires After 45-Year Career
Justin Edmonds, Getty Images
On Monday morning, the Broncos announced that trainer Steve "Greek" Antonopulos would retire after a 45-year career with the team. The Hugo, Colorado native treated over 1,000 different players since joining the team as an assistant trainer in 1976. Three years later, he was promoted to the head trainer and is believed to have the longest tenure as a trainer in NFL history.
To the players and coaches, the man nicknamed the "Greek" was always the first to arrive and the last to leave most days. According to a press release from The Broncos, his motto was "defend your desk," which he did with passion throughout his whole career.
Prior to Antonopulos's arrival to the team, the Broncos only had two winning seasons and had never been to the playoffs. The Broncos have since been to the playoffs 22 times and have competed in 8 Super Bowls, according to the Pro Football Hall of Fame. Antonopulos is the only staff member to have been at all 8 Super Bowls with the team.
In 2017, the Broncos promoted Antonopulos again to the team director of sport's medicine. There he oversaw all of the team's training and rehabilitation. For the past four years, he has taken a more hands-off approach and has let Vince Garcia take control of the day-to-day operations.
In 2019 the Broncos honored Antonopulos's service, naming him as a presenter for Broncos owner Pat Bowlen's induction into the Hall of Fame. The Broncos will rename their training room The Steve "Greek" Antonopulos Training Room at UC Health Center, according to NFL.com, and will recognize him at a home game this season.
Atonopulos's retirement is effective immediately. He plans on returning to his hometown of Hugo, Colorado on the Eastern Plains.
Denver Broncos Forgotten Players