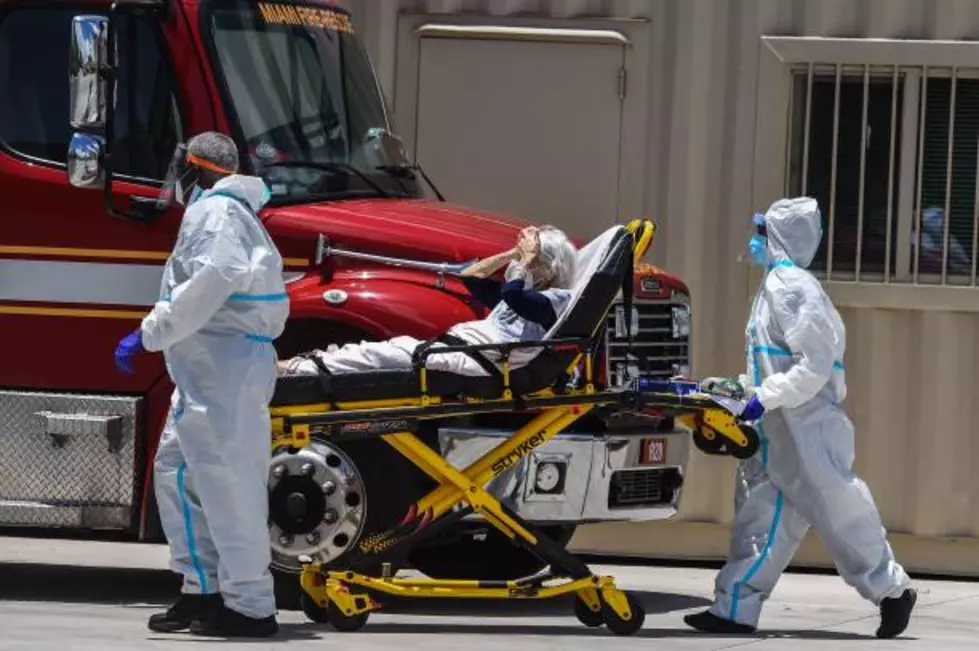 Larimer County Hits 16 COVID-19 Deaths In January, Adds New Cases
AFP via Getty Images
With two additional deaths added to Larimer County's cumulative tally, the county has now recorded 173 deaths since the beginning of the COVID-19 pandemic.
In January alone, 16 COVID-19 related deaths have been recorded in Larimer County.
The Larimer County Department of Health reported the deaths of an 85-year-old woman and an 87-year-old man on Monday (Jan. 11); the 85-year-old woman from Estes Park died on Friday (Jan. 8), and the the 87-year-old man from Loveland died on Sunday (Jan. 10).
Among the 173 COVID-19 deaths to date, 71 of those who died lived in Loveland, 78 lived in Fort Collins, 10 lived in Estes Park and 4 lived in Berthoud. Others formerly resided in smaller communities like Drake and Johnstown.
The Larimer County Department of Health also added 72 new COVID-19 cases to its cumulative tally on Monday (Jan. 11), which has brought the county's total number of COVID-19 cases since the start of the pandemic to 16.017.
Of the newly reported cases, the youngest case is a 17-year-old Fort Collins girl and the oldest case is a 91-year-old Loveland man.
As of Tuesday (Jan. 12), Larimer County's overall risk rating remained high with a positivity rating of 7.2% and an overall prevalence of 407 cases per 100,000 people over the past two weeks.
Enter your number to get our free mobile app
The Funniest Coronavirus Memes & Tweets That Will Get Us All Through This