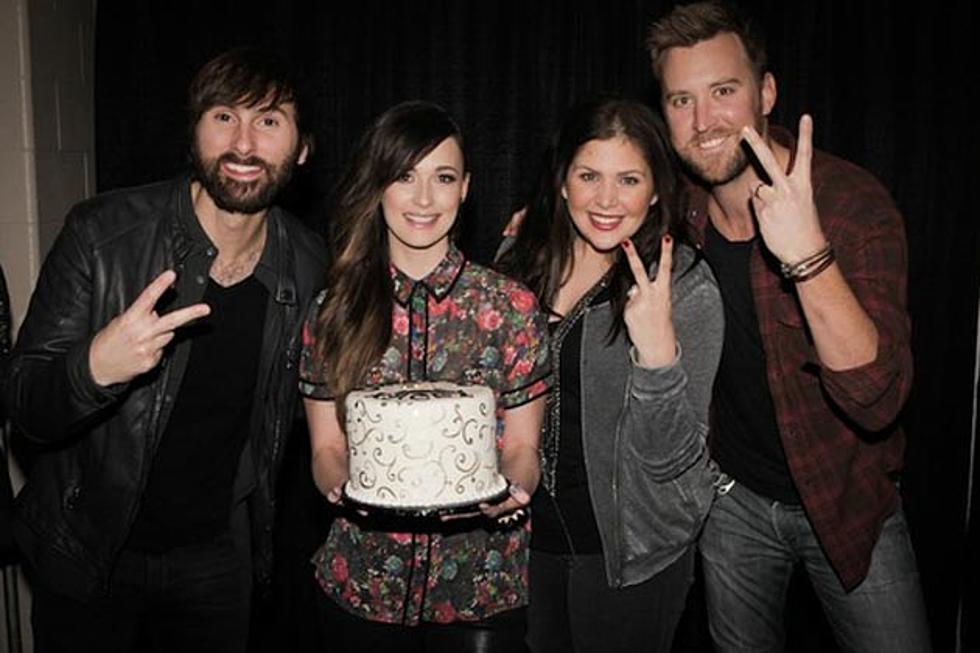 Kacey Musgraves Gets a Sweet Surprise From Lady Antebellum on Tour
The Green Room PR
Kacey Musgraves had a great (and busy) week! The singer nabbed two Grammys last Sunday (Jan. 26) and returned to work on her current tour with Lady Antebellum. The trio surprised the singer with a sweet gift backstage, helping to celebrate the country superstar-in-training and her big wins.
The trio, no stranger to picking up armfuls of Grammys, presented Musgraves with a cake to honor the fact that she took home double Grammy gold. How thoughtful of Lady A to give the new kid on the block a sweet treat! It looks yummy, doesn't it?
Notice that Dave Haywood, Hillary Scott and Charles Kelley are holding up two fingers, nodding to Musgraves' statue haul at last week's ceremony.
Despite the big win, Musgraves didn't take time off to celebrate. She pretty much got right back to work, performing as an opener on Lady A's tour.
Musgraves nabbed Grammys for Best Country Album for 'Same Trailer Different Park' and Best Country Song for 'Merry Go 'Round.' Congrats again, Kacey!