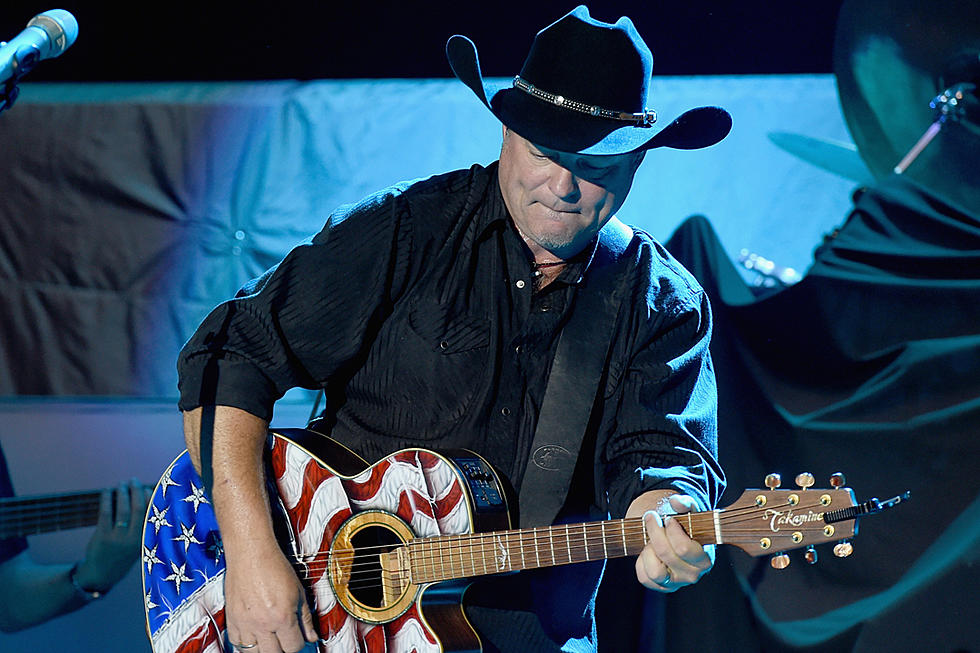 John Michael Montgomery on Months-Long Vocal Rest After Surgery
Rick Diamond, Getty Images
John Michael Montgomery says he won't be singing much for the next few months. The '90s hitmaker is on vocal rest until April.
On Twitter, Montgomery revealed he had a polyp removed from one of his vocal cords. "I will be ready and excited to tour again come April," he adds.
The "Sold" singer's official website lists a pair of Florida dates for April 5-6 as his next shows. After that he has three more shows on deck in 2019.
Montgomery is the brother of Montgomery Gentry's Eddie Montgomery and father of country newcomer Walker Montgomery. He's been beset by medical setbacks over the last 18 months, including an unknown surgery in January 2018 that forced him to cancel shows and an illness the previous September that forced cancellations then, too.
His last studio album was Time Flies in 2008. He's best known for '90s hits like "I Can Love You Like That," "I Swear" and "Life's a Dance." His final Top 10 hit was in 2004 when "Letters From Home" entered the Top 5.
John Michael Montgomery Is an Essential '90s Country Song:
See 50 Essential '90s Country Songs