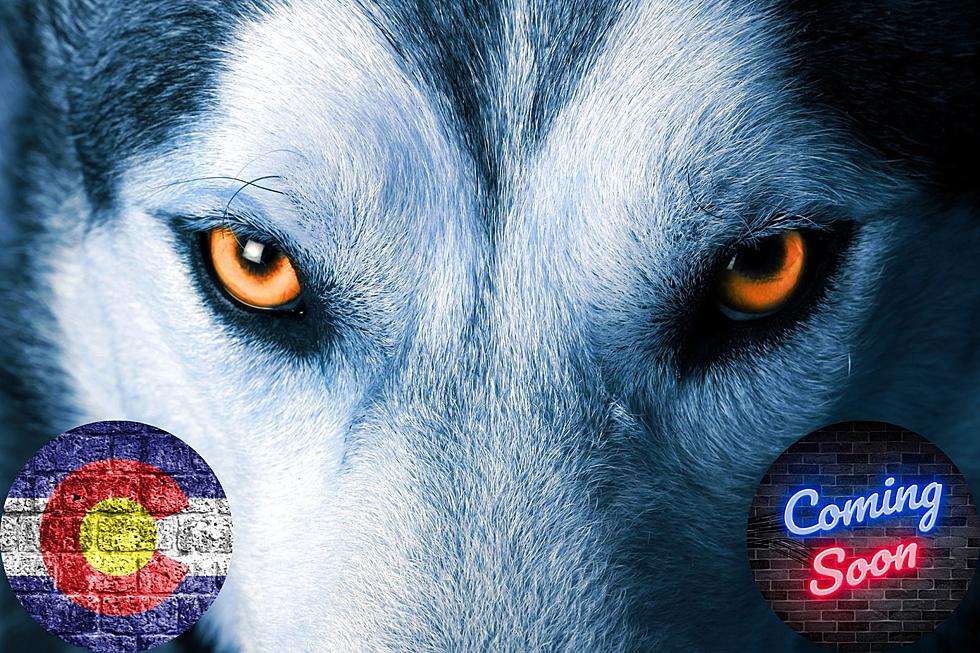 What Will it Be Like When Wolves are Reintroduced in Colorado?
Canva
Following a vote by residents in Colorado in 2020, it now appears that wolves are going to be reintroduced to the state by December 31, 2023. The subject is surrounded by controversy and many have questions regarding the initiative but a few of those questions can be answered below.
When Will Wolves be Reintroduced to Colorado?
While we know that two packs of wolves have already come to Colorado on their own, the plan to bring new wolves to the state of Colorado should take place by December 31st, with a special permit regarding property owners' rights going into effect on December 8th.
Where in Colorado Will the Wolves be Released?
Colorado wildlife officials have stated that the wolves will be released in areas near Vail, Aspen, and Gunnison, Colorado, but no specific areas have been named.
Where are Colorado's New Wolves Coming From?
For the most part, wild wolves have been absent from Colorado for roughly 80 years and while it's not clear where all of these animals are going to be coming from, we do know that at least 10 of them will be captured in Oregon and likely released next month.
How Can Colorado Property Owners Protect Their Animals from the Wolves?
Perhaps the most controversial part of this plan is the effect it will have on property owners with pets, livestock, and working animals.
The Federal Department of Fish and Wildlife recently approved a permit known as 10(j) which lays out the cans and can'ts as far as this aspect is concerned.
The permit says that property owners may deter wolves using nonlethal methods such as sirens and other loud noises, and if the wolves continue to be a threat, wildlife officials can be contacted to approve or deny lethal measures.
Interestingly, if a wolf is caught killing a livestock animal it is legal to use lethal force, but it remains illegal to kill a wolf caught killing a pet.
While property owners that may be affected by this initiative don't appear to have any information on whether or not these new wolves will pose a threat to their animals, it's been said that state officials plan to inform anyone who falls into this category prior to the wolves actually being released.
10 Amazing Things You Didn't Know About Gray Wolves
In 2020, voters approved the re-introduction of wolves to Colorado's forests.
The Most Dangerous Animals in Colorado + Why They're Dangerous
There's no shortage of wildlife in
Colorado
, and some aren't necessarily the safest to be around. Here are the 11 most
dangerous animals
in Colorado and what makes them so dangerous.
Gallery Credit: Nate Wilde
10 Ridiculous + Unbelievable Laws in Colorado Involving Animals
You've likely heard about many weird and/or stupid laws in Colorado, but these 10 laws involving animals are among the most ridiculous.
Gallery Credit: Nate Wilde