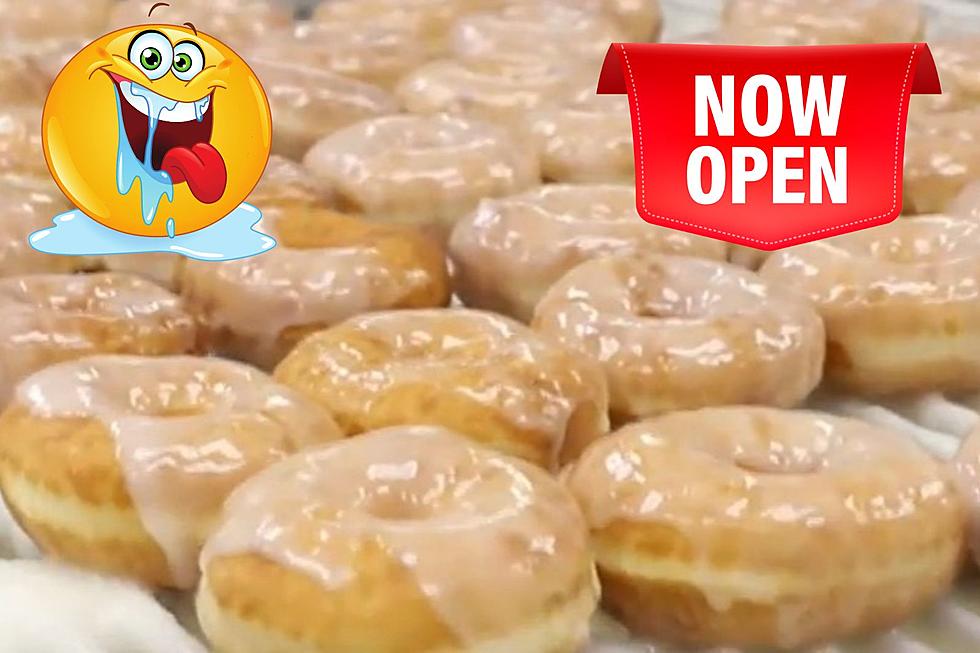 Famous 87-Year-Old Donut Shop Opens New Location In Colorado
YouTube Screenshot / Canva
We love our sweet breakfast treats in Colorado, and we're getting another awesome doughnut option as this nearly 90-year-old donut company has opened a new location in Colorado.
Famous Donut Shop Opens New Colorado Location
In Colorado, we've got some super yummy donut options to choose from, like big chain Dunkin' or Krispy Kreme, to awesome mom-and-pop shops like Landline Donuts in Longmont or Peace Love & Little Donuts in Loveland.
Also, you can't forget about the delicious oddness that is Voodoo Doughnuts or the popular Duck Donuts that just opened in Johnstown back in May. Now, Colorado is adding another location from this awesome "do-nut" shop that is a must-try according to its fans.
Shipley Do-Nuts Opens New Colorado Location
Featuring an original signature recipe by founder Lawrence Shipley Sr. back in 1936, Shipley Do-Nuts now has over 300 franchises in 10 states across the country. Coining the phrase "the greatest name in Do-Nuts," Shipley just opened its third location in Colorado with their grand opening this past Monday, Nov. 6.
Founded in Houston, Texas, people would travel specifically for their trademark hexagon do-nuts, but now, they can enjoy them right here in Colorado.
You may have already found them in their locations in Aurora and Fountain, Colorado. Now their third location is officially open just a bit further south in Colorado Springs.
The good news for us north of Denver is that since they've now gone south, it's only a matter of time before we get a location or two in the northern parts of Colorado. Psst ... Shipley, I'm dropping hints; please pick them up.
Speaking of awesome local donut shops, this local Longmont gem is a must-visit!
This Awesome Colorado Hidden Gem Donut Shop Is "Off The Hook"
Ever heard of Landline Doughnuts? This cool, locally owned hidden gem donut shop in Longmont, Colorado was a real treat to find! An extremely cool vintage vibe, full of tasty treats, and vintage "landline" phones all over the shop. And yes, they work.
Gallery Credit: Big Rob TSM
The Famous "Duck Donuts" 1st Colorado Location Is Finally Open
Here's a peek inside Colorado's First Duck Donuts Location.
Gallery Credit: Big Rob TSM