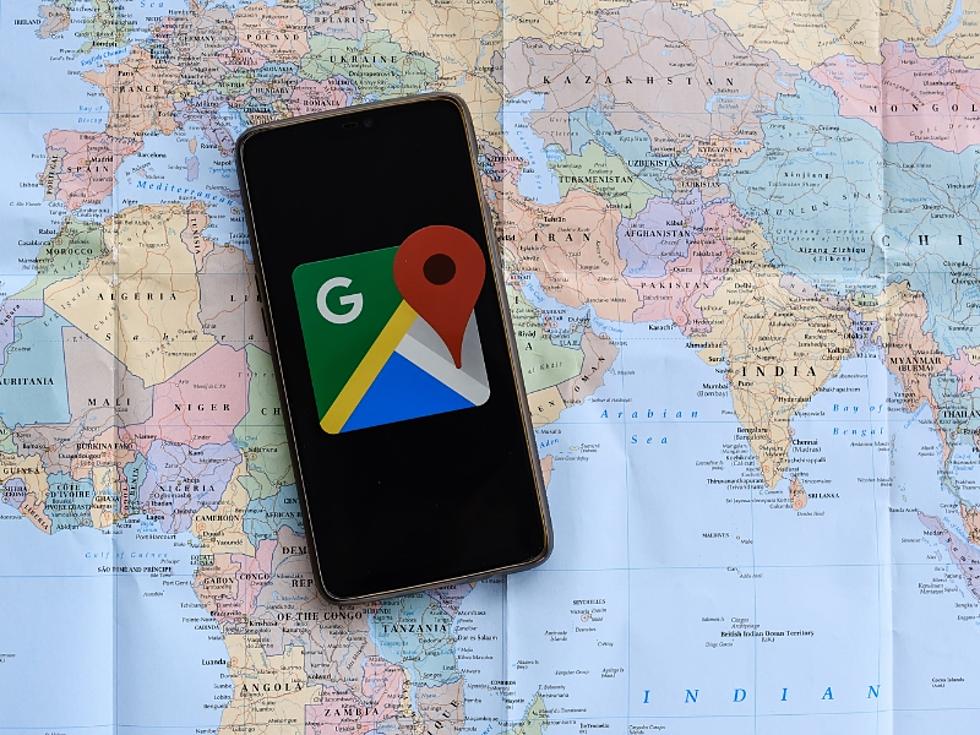 5 Tips on How to Rank Higher on Google Maps
Canva
Top-ranked Google Map results always get more clicks. That's no secret. But simply knowing how to rank on Google Maps is not enough. For maximum reach and exposure, your business has to rank in the top 5. When 93% of consumers search for local businesses online, the higher your Google Maps ranking, the better your visibility, and the more business you can get.
If you are struggling to get higher on Google Maps despite pulling every trick out of the digital marketing playbook, you are not doing something right.
And in this nifty guide, we will show you how to rank higher on Google Maps. We will highlight the factors that affect Google Maps ranking position and give you six tried-and-true, expert-backed tricks to improve Google Maps local ranking position.
Let's begin with the factors that influence Google Maps rankings.
The 3 Major Factors That Affect Google Maps Rankings
Google Maps' algorithm is built upon three major pillars. Getting familiar with these is an important prelude to understanding how to rank higher on Google Maps.
1. Relevance
The very first thing Google Maps finds out is how relevant a business listing is to an incoming search query. For instance, if someone searches for "hair salons," Google Maps looks at all hair salons in the area and puts them on the user's screen.
But if someone becomes more specific and looks up "hair salons for men," Google Maps filters out those that don't mention services for men on their Google My Business page. In this case, Google Maps has decided that women-only hair salons are not relevant to the searcher.
2. Proximity
A searcher's location comes next in the ranking algorithm. Google Maps always shows businesses that are closest to the location from which a search query originates.
Searching for "gymnasiums in Brooklyn" will rank those gymnasiums that fall within the Brooklyn area higher than those in Jersey City, for instance. And if your Google Business Page is incomplete or only has a general location—such as the name of the city—and makes no mention of the area or neighborhood where it is located, you will end up losing a lot of business to your competitors.
3. Prominence
The last factor that has a major bearing on Google Maps ranking is prominence. The algorithm understands prominence as the combination of a business's popularity and reputation.
Google Maps estimates the prominence of a business by looking at four variables:
The quality of star ratings
The number of reviews
The quality of local SEO
Number of links to business website
These four variables work in tandem to indicate to Google Maps how prominent your business is. It considers businesses with higher average star ratings and a good number of backlinks to their website as popular and ranks them higher.
How To Rank Higher on Google Maps
Let's now look at some tips on how to get higher on Google Maps.
1. Keep your Google Business Profile up to date
It's surprising how many businesses treat this aspect as an afterthought. An effective Google Business Profile is more than just ending your NAP (Name, Address, and Phone Number) information. You will have to create and optimize your Google Business Profile if you want to boost your Google Maps ranking.
You also have to make sure that you keep your Google Business Profile current and updated at all times. After all, you wouldn't want prospective customers visiting your old address or calling your old phone number.
Here are six types of information you must always keep updated in your Google Business Profile:
Address and contact information
Types of products and services
Working hours
Special offers and deals
Hosted events, if any
General business updates
An accurate Google Business listing will help you rank higher, reach your customers better, and avoid any potential customer frustration resulting from inaccurate information.
2. Optimize your website for Local SEO
Local SEO is brilliant at bringing visibility to your business. And a website optimized for certain keywords that your average customer uses to search for local products or services is a surefire way of ranking higher on Google Maps results.
This is how you can optimize your website for Local SEO:
Enter a detailed description that includes all your target keywords. There would be all the different keywords a searcher would enter when looking for products and services.
Also make sure that your landing pages are populated with the right keywords that include the types of products and services your business provides as well as the location.
Include a link to your website in your Google Business Profile to drive more traffic and increase the chances of conversion.
Maintain a blog on your website that provides informative articles for your customers. This will also help increase your visibility in Google Search results, which has a direct impact on Google Maps ranking as it deems your business more popular than the others.
Your website must also load quickly and have a responsive interface, regardless of the device. Google loves websites that people can navigate with ease and get from point A to point B with fewer clicks.
3. Monitor reviews and respond to them
Google is always monitoring the number of reviews your business is getting and how actively you respond to them.
Encourage your customers to leave a review, as more reviews typically improve Google Maps ranking. And whenever a review comes in, make sure that you respond, as nothing establishes credibility quicker than responding to reviews. Even a brief "Thank you" to a positive review can help you do that.
In instances where you can get an unfavorable review, you should never shy away from responding to it. You can either apologize to the customer or ask for feedback or suggestions. Contrary to what so many businesses believe, this won't deal more damage to your reputation. This may even help undo the damage if the customer decides to change their rating.
4. Build high-quality backlinks
Backlinks are links from other websites that point to your website. Several experts believe that backlinks are the biggest contributor to higher Google ranking and will be an important ranking signal for the next five years.
You can build high-quality backlinks in the following ways:
Create informative and engaging content that other websites will want to link to. This can be blog posts, infographics, videos, etc.
Submit your business to local directories, like Yelp. These directories will give you additional links and citations—both of which can help improve your local SEO and get you higher in Google Maps ranking.
Explore guest posting opportunities by reaching out to other websites in your niche. But remember that you have to explain how linking to your website benefits them, too.
Monitor your backlink profiles through services like Moz or Ahrefs. If there are toxic backlinks that are doing your SEO efforts more harm than good, then get rid of them.
5. Use different schema markups
Schema markup is a type of code that translates the content on your website into a language that Google algorithms can easily understand. It makes the content and information easier to read for Google.
Here are four major schema markups that will help you improve your Google Maps and search results ranking:
Local business markup: This displays a website's contact information, address, and other business details in the search results.
Review markup: This places the average star rating under a business's name in the search results.
Sitelink markup: The sitelink markup schema automatically adds navigation links to your website.
Product markup: Searchers get to see more information about your products when you use product markup schema on your website.
Rank higher on Google Maps with Townsquare's SEO service
If you are not sure how to rank on Google Maps in the top five, let Townsquare Interactive do it for you.
Townsquare offers search engine optimization (SEO) services with a specialization in local SEO. Our in-house experts will analyze search queries specific to your industry and optimize your Google Business Profile for maximum visibility.