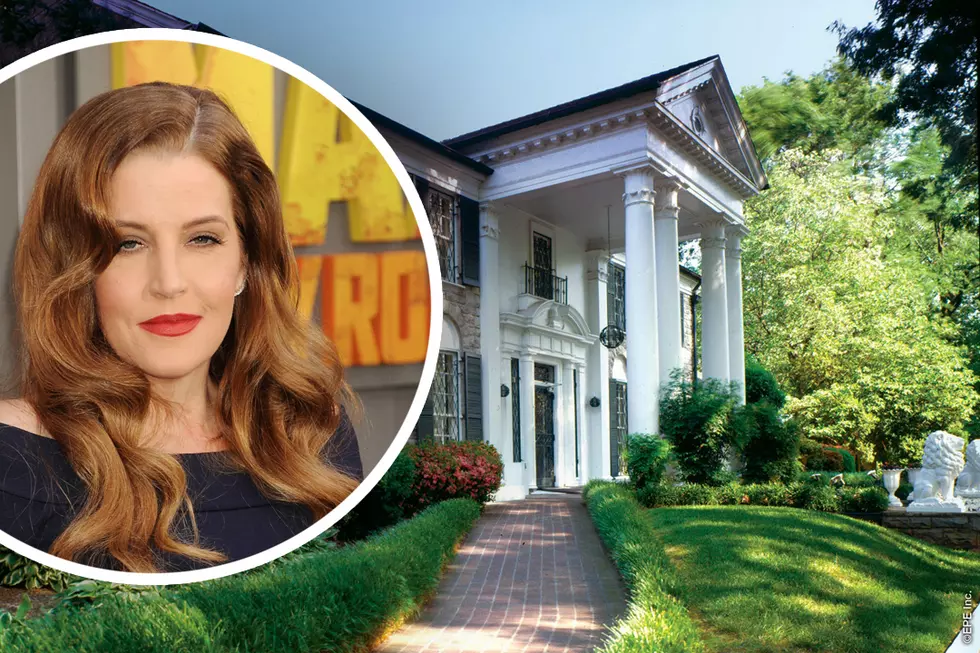 Who Owns Graceland After Lisa Marie Presley's Death?
Redferns / Getty Images
Lisa Marie Presley kept her promise: Fans of her father Elvis Presley's home Graceland now know that the property will stay in the family.
The 54-year-old died on Jan. 12, 2023 after going into cardiac arrest. She is survived by her mother Priscilla Presley and her three daughters, Riley Keough, age 33, Harper Lockwood and Finley Lockwood, both 14. Son Benjamin Keough died in 2020.
Entertainment Tonight confirms that Graceland will go to Presley's daughters, noting that this was always her intention.
"It is absolutely 100 percent mine and it has always been mine, Graceland," she told the celebrity entertainment outlet in 2013. "It will always be. And when it is no longer mine, it will be my children's. And that is that."
Ex-husband Danny Keough reportedly gave Lisa Marie Presley CPR when she went into cardiac arrest at her home in California. TMZ shares that she went into cardiac arrest again once at the hospital. Her family had signed a do-not-resuscitate order (DNR) at that time, so she died late afternoon on Jan. 12. There has been no further information about what might have caused her heart to fail.
On Saturday (Jan. 22), there will be a public memorial for Presley on the front lawn of Graceland at 9AM. Lisa Marie Presley will be buried next to her son and near her father, grandmother and grandfather.
Elvis Presley's grandmother and twin brother are also buried at Graceland.
In lieu of flowers, the family is asking for donations to the Elvis Presley Charitable Foundation.
Rarely Seen Pictures of Elvis With Lisa Marie Presley
Lisa Marie Presley was nine years old when her father Elvis Presley died in 1977. This gallery of rarely seen family pictures shows how fond the rock n' roll legend was of his little girl.
On Jan. 12, 54-year-old Lisa Marie Presley
died
after going into cardiac arrest. Like her father, she leaves behind a young family.
Lisa Marie Presley Through the Years
Take a look back at the memorable moments from throughout Lisa Marie Presley's life and career. She died on Jan. 12, 2023 at the age of 54.