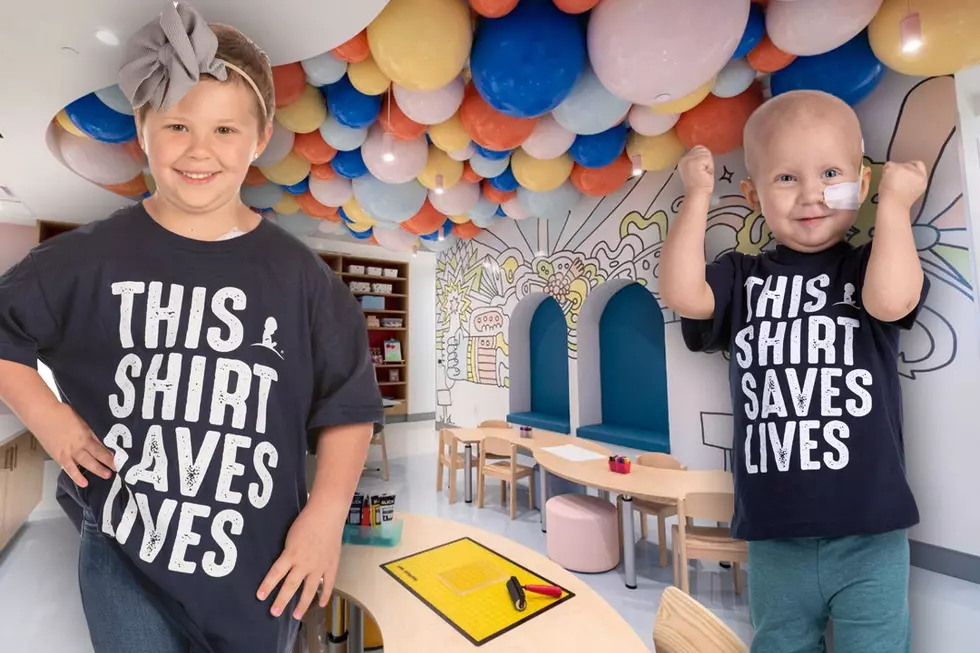 Donations Made This St. Jude 'Town Square' Possible
St. Jude
When parents enter St. Jude, they're shocked to learn that they'll never receive a bill for their child's care. As they walk around the Memphis campus, they're equally shocked by the depth of services provided to make beating cancer as comfortable as possible.
A new 45,000-square-foot Family Commons room epitomizes that care, and the generosity of St. Jude donors. This massive community space opened at St. Jude Children's Hospital in late 2022, thanks to a $50 million donation from AbbVie. There's a music classroom, a tropical themed salon, snack and coffee bar and meditative spaces.
Pictures also show a science lab and library for high school classes, nooks with arching pink armchairs and curvy golden sofas for resting.
Butterfly sculptures and cloud-shaped lights set a great mood for making art in the studio, which is loaded with supplies. Of course there's a playroom for the littlest kids looking for normalcy after an exhausting round of chemotherapy.
St. Jude President and CEO James Downing, MD says he'd always envisioned a "town square" at St. Jude. It's recognition that the kind of work they do can take years.
"The Family Commons will help ease this journey, offering a community respite space for patients and their families during long days at the hospital," he says. "The first-of-its-kind floor is designed to provide a full suite of amenities to answer everything a family wants — whether it's quiet time, play time or the many needs that fall in between."
Marlo Thomas — Outreach Director and daughter to founder Danny Thomas — says this new Family Commons room captures the spirit of whimsy and hope the hospital has always represented.
"When my father built St. Jude, his mission first was to defeat the catastrophic childhood diseases that were invading the bodies of these children. But he also wanted to treat the whole child and care for the whole family," she shares. "Each design decision we made had patient comfort — whether it was physical or emotional — top of mind. The thoughtful, creative design of Family Commons demonstrates the holistic care St. Jude provides."
Every year, Taste of Country joins Townsquare Media radio stations nationwide for their Country Cares radiothons. The country music community has been the single biggest supporter of St. Jude through the years, with TSM raising more than $15 million in nine years.
Please consider joining Taste of Country and dozens of country stars in becoming a Partner in Hope. It's a $19 a month commitment that truly changes lives.
St. Jude Children's Research Hospital Family Commons Area
A new 45,000-square-foot Family Commons room epitomizes that care, and the generosity of St. Jude donors.
These Country Stars Have Battled Cancer
So many of country music's biggest stars have battled cancer. Sadly some lost that battle. Here is a list of some of the country artists who've fought the disease.