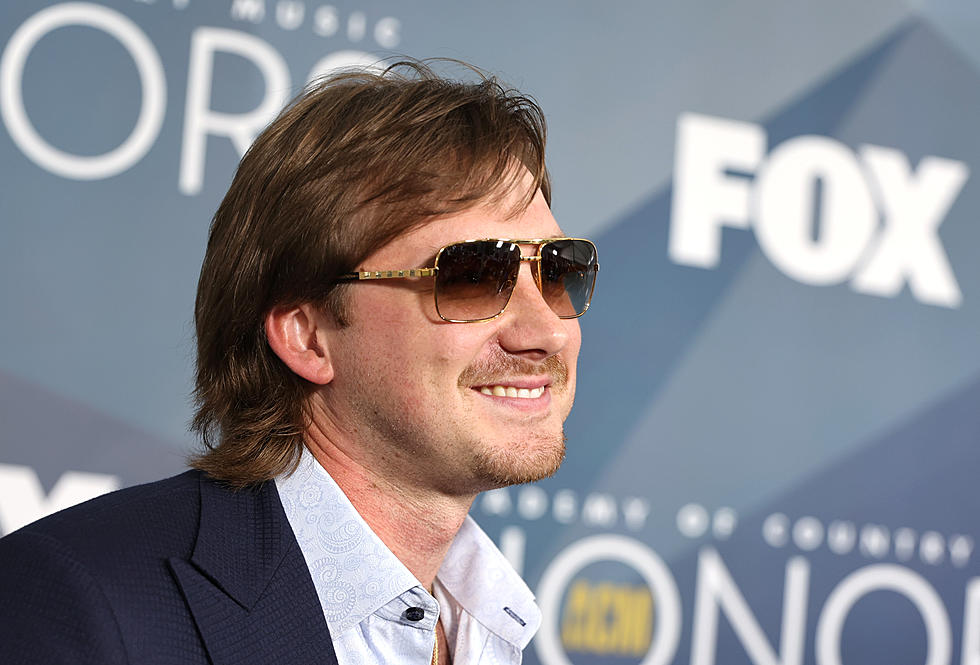 Morgan Wallen Just Made Billboard Chart History
Jason Kempin, Getty Images for ACM
Morgan Wallen's latest album, One Thing at a Time, is on top of the Billboard 200 chart for the 10th consecutive week. In fact, the album has yet to see another chart position on the all-genre list since it was released on March 3.
The accomplishment ties the record set with his previous album Dangerous: The Double Album. This makes him the first solo male artist to have consecutive projects spend their first 10 weeks at No. 1 since the publication started releasing weekly album rankings in 1956. Furthermore, only four other acts have had similar success - Adele, Whitney Houston, The Monkees, and The Kingston Trio.
Wallen also joins an elite group of solo male artists who have had at least two full-length projects notch 10+ weeks on top of the chart. Elvis Presley and Henry Mancini also had lengthy runs throughout their career. Other who have achieved this feat are The Beatles, Adele, Houston, The Monkees, The Kingston Trio and Taylor Swift.
As far as country music goes, the "Last Night" singer is the only one in the genre to have two albums with 10 or more weeks at No. 1.
The newly-crowned ACM Male Artist of the Year is on strict vocal rest for a total of six weeks. Of the 14 shows that have been canceled due to doctor's orders, 10 have been rescheduled. Two shows remain "to be determined" while two other festival dates cannot be rescheduled. Kenny Chesney will be stepping in for those appearances.
Wallen also celebrated his 30th birthday on Saturday (May 14) and shared on social media that he was spending the day with his son Indigo.
20 Best Morgan Wallen Songs — Hits Every Fan Should Know by Heart
You'll find largely singles in this Top 20 countdown of
Morgan Wallen
's best songs and biggest hits. But we've scattered in a few songs found deep within Wallen's two albums,
If I Know Me
and his record-breaking double album
Dangerous
.