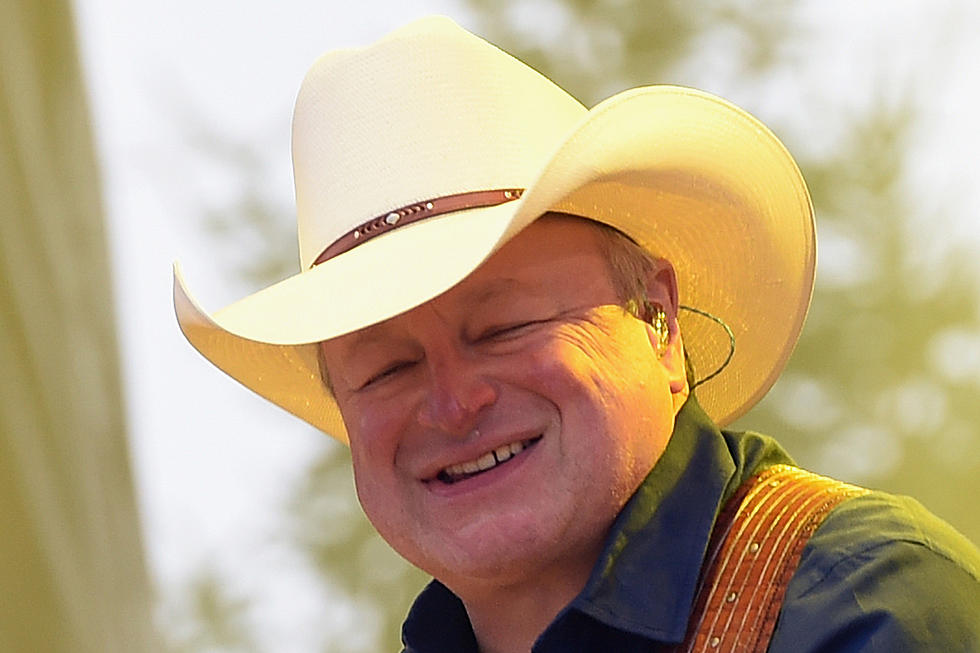 Mark Chesnutt Opens Up About Health Battle: 'The Fight Is Over'
Rick Diamond, Getty Images
Mark Chesnutt says it's time to get healthy, but to do that, he'll need to stop touring temporarily and rely on the love and support from friends, family and fans.
The '90s hitmaker is light on specifics, but makes it clear in a message to fans that getting back out on the road is a high priority. In the note, posted to social media, he admits he's been "struggling with a battle that I've fought to overcome for many years on my own."
Now, after extreme health issues, "The fight is over."
In early November, Chesnutt canceled shows due to "health concerns and doctor's orders."
A deleted Facebook message said he went to the hospital on Nov. 1 and required critical care.
In July 2021, he had to cancel two months' worth of shows due to urgent back surgery.
Chesnutt says he'll be taking time to get healthy, which means staying off the road for several months. Two 2023 dates remain on his official calendar, followed by more in February and spring 2024. He pinned February as his return date.
"I truly appreciate your heartfelt understanding in my commitment, and your sensitivity to my decision, and the privacy to allow me this time," he shares.
Who Is Mark Chesnutt?
Mark Chesnutt's first hit was "Brother Jukebox" in 1990. He notched eight No. 1 songs across throughout the 1990s, the final being "I Don't Want to Miss a Thing," an Aerosmith cover he'd later express regret in recording. His honky-tonk sound was more in line with contemporaries like Tracy Lawrence and Joe Diffie.
Despite not being regularly nominated for country music awards, Chesnutt was a radio mainstay with at least three hits each year from 1991 to 1998. He's has continued to record and tour in the 20 years since.
Chesnutt has been married to wife Tracie since 1992. They have three kids.
R.I.P.: 27 Country Singers and Songwriters Who Died Too Soon
These country singers had so much more to give. See 27 country singers who died much too soon: Keith Whitley, Mindy McCready, Troy Gentry and more.