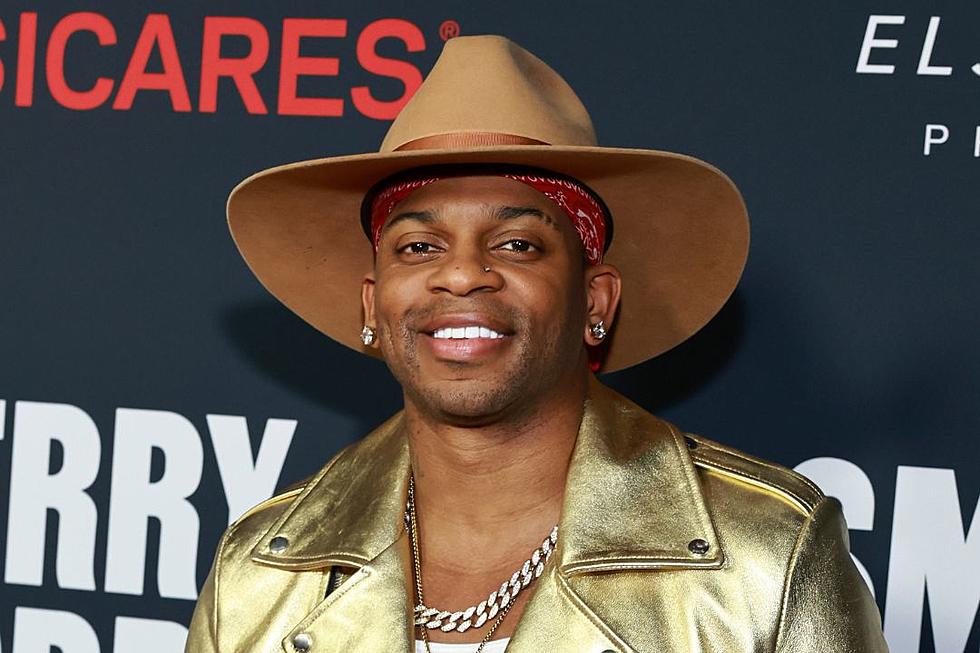 Jimmie Allen Drops Soulful Cover of the Rolling Stones' 'Miss You' [Listen]
Matt Winkelmeyer, Getty Images
Jimmie Allen has released a soul-driven and blues-tinged cover of the Rolling Stones' 1978 hit, "Miss You." The track is part of an upcoming Rolling Stones tribute album titled Stoned Cold Country.
Much like the original, Allen's rendition is an up-tempo groovy number. It opens with a swampy harmonica solo before the singer's smooth vocals arrive in the first verse.
"I've been holding out so long / I've been sleeping all alone / Lord, I miss you / I've been hanging on the phone / I've been sleeping all alone / I want to kiss you sometime," Allen sings as he laments about his post-breakup woes.
While the narrative is sad, Allen embraces a buoyant, bluesy production to ride out a wave of sadness, before making a spirited declaration at the end: "You've been blotting out my mind / Fooling on my time / I won't miss you, baby / No, I won't miss you."
The Rolling Stones released "Miss You" as the first single from their 1978 album, Some Girls. Produced by lead vocalist Mick Jagger and guitarist Keith Richards, the record also spawned the follow-up singles "Beast of Burden," "Respectable" and "Shattered."
Due out on March 17, Stoned Cold Country will include country covers of popular Rolling Stones songs by Brooks & Dunn, Brothers Osborne, Eric Church, Lainey Wilson, Little Big Town, Maren Morris, Steve Earle, the War and Treaty, and more.
Allen's "Miss You," Wilson's version of "You Can't Always Get What You Want" and Brothers Osborne and the War and Treaty's joint cover of "It's Only Rock 'N' Roll (But I Like It)" are out now.
The Best Country Singer From Every State
Some states, like Oklahoma and Texas, are loaded with famous country singers. Others, like Nevada and Maine, are still looking for a real breakthrough artist. See the best and most successful country music artist from all 50 states, starting with
Hank Williams
and Alabama.