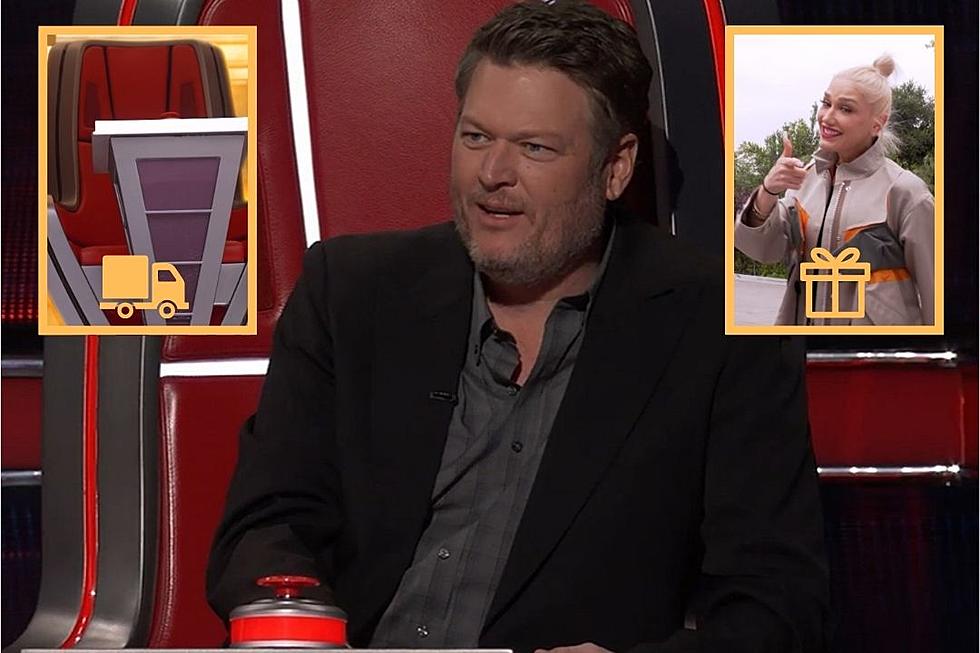 Blake Shelton's Final 'The Voice' Wish Has Been Granted
Facebook / Instagram
After 23 seasons coaching The Voice, Blake Shelton has plenty of memories to take into retirement. He impacted so many lives of young artists, took nine contestants to victory and even met his wife, Gwen Stefani, on the show. But what about that red chair?
Aside from all of the intangible keepsakes, Shelton only had one physical request: He wanted to take his chair home at the end of his run.
While America celebrated his final show on Tuesday (May 23), Stefani was busy at home accepting a special delivery for her husband. In a video shared during the finale episode, we see the chair being delivered to the Shelton residence.
"Blake, do I love you or what?" Stefani says to the camera with a big grin on her face. "I pulled this off."
Shelton is in disbelief as he watches the video in studio. It doesn't quite sink in until host Carson Daly confirms that his iconic red chair is indeed at his house.
"I finally won something on this show for myself," Shelton shouts to the audience.
Shelton was unable to secure a win on his final season — probably because his lucky chair was in Oklahoma. The 2023 win went to Gina Miles, who was on Team Niall Horan.
This leaves the country artist with nine total wins during his time on the show. Will that record be broken? Only time will tell.
Shelton's position on The Voice will be filled by Reba McEntire. The country veteran has opted in to coach Season 24 alongside Stefani, Horan and John Legend.
Blake Shelton's Winners From 'The Voice': Where Are They Now?
How many of the nine Team Blake winners from
The Voice
can you name?
Blake Shelton
is the show's winningest coach, and several have had hits at country radio and beyond. Several more have shifted genres, changed their name or just flat-out gone missing. Here is the latest on every Team Blake winner from
The Voice.