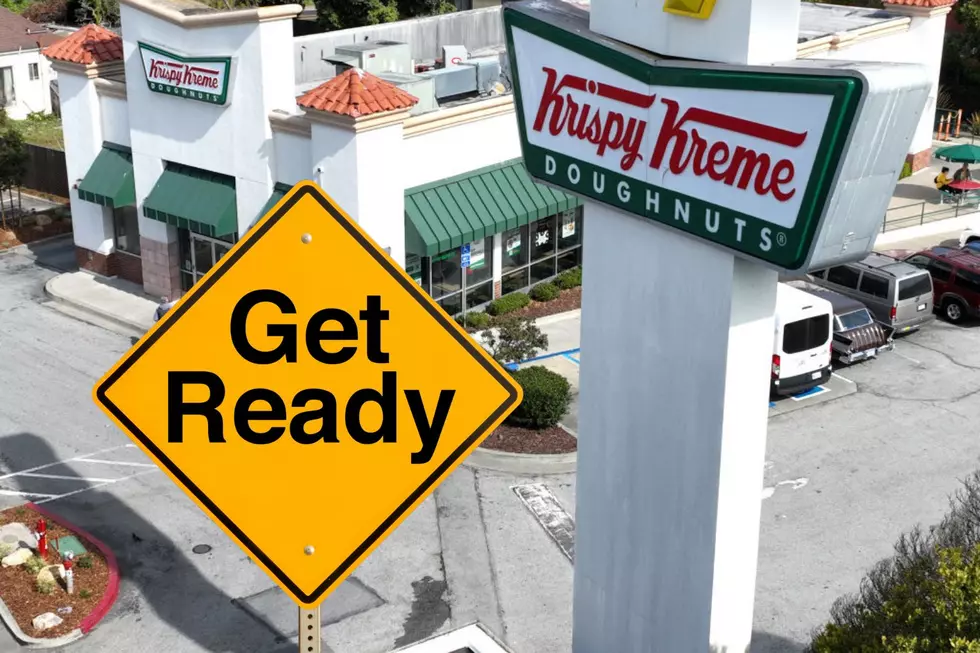 Is Northern Colorado's Krispy Kreme Doughnuts Finally Happening This Year? Yes
Getty / Canva
Finally, Northern Colorado's long-awaited Krispy Kreme Doughnuts shop is set to break ground and open in 2023, and we cannot wait.
Krispy Kreme Doughnuts Finally Coming To Northern Colorado
Even though I've worked in Northern Colorado since 2005, I still lived in Thornton when the first Krispy Kreme Doughnuts shop opened on 120th and Washington. At the time, the Colorado doughnut game was wide open as Dunkin' wasn't around Colorado, and there wasn't really a consistent doughnut leader per se, so Krispy Kreme was the best option by a mile.
The Krispy Kreme story began about 75 years ago and has since blossomed into a worldwide phenomenon with more than 1,400 stores all over the world. More than 350 of those are right here in the U.S. And with quite possibly the most delicious recipe out there, why wouldn't they see that much global success?
If you've never experienced a hot and fresh glazed doughnut right off of the Krispy Kreme line, you're in for a real treat, as Krispy Kreme is finally coming to Fort Collins in 2023. According to What Now Denver, their first Colorado location north of their Thornton location, is set to break ground at 4624 S. Mason St. in Fort Collins sometime around February or early March. The plan is to be completely up and running before the end of 2023. Not excited yet? Watch this ...
Unless you're allergic to doughnuts, there's no way you can watch that video and not get excited. They have the back kitchen surrounded by glass, so you get to watch all of the doughnut-making action in real time. And for some reason, you find yourself standing there staring from their little viewing deck. You'll see ...  Krispy Kreme is coming, Fort Collins, so get ready.
While you wait, check out this great local spot.
This Awesome Colorado Hidden Gem Donut Shop Is "Off The Hook"
Ever heard of Landline Doughnuts? This cool, locally owned hidden gem donut shop in Longmont, Colorado was a real treat to find! An extremely cool vintage vibe, full of tasty treats, and vintage "landline" phones all over the shop. And yes, they work.
6 Foods That Might Be Hard to Find in Grocery Stores in 2023
These six foods could be either hard to find or much more expensive in grocery stores in 2023. According to eathisnotthat.com, these foods are facing a short supply.
Aurora's Mochinut: Corndogs, Boba and Mochi Donuts
We went to TikTok's viral Mochinut in Aurora. This is what we ordered.