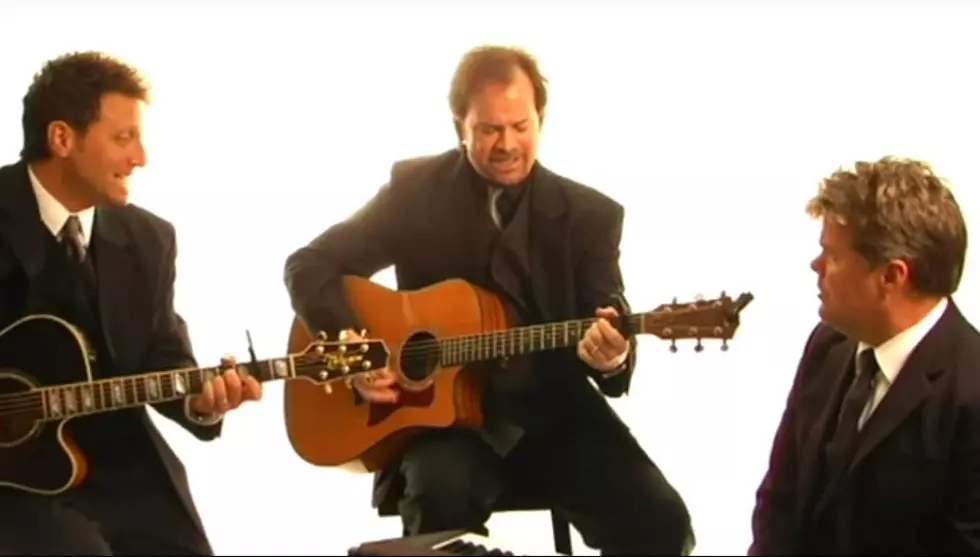 How Do We Get the Frontmen of Country to Come to Colorado?
Vidsigs via YouTube
The Frontmen of Country is a new supergroup featuring the voices of three of the Top Country bands of the 90's: Larry Stewart of Restless Heart, Tim Rushlow, formerly of Little Texas, and Richie McDonald of Lonestar. They have collectively sold over 30 million records and had over 30 major hits between them.
Their playlist includes:
Restless Heart songs, "That Rock Won't Roll," "I'll Still Be Loving You," "Why Does It Have to Be (Wrong or Right)," "Wheels," "The Bluest Eyes in Texas," "A Tender Lie," and "I'll Still Be Loving You." Lonestar hits include "Amazed", "Smile", "What About Now", "Tell Her," "I'm Already There," "My Front Porch Looking In," and "Mr. Mom." Little Texas hits include "God Blessed Texas," "Amy's Back in Austin," "You And Forever And Me," and "What Might Have Been."
O.K. Now the question is, "How do we get them to come to Colorado".  I am intrigued. I want to see these guys perform together. I sure hope they put Denver or Greeley or Cheyenne on their list of tour stops.