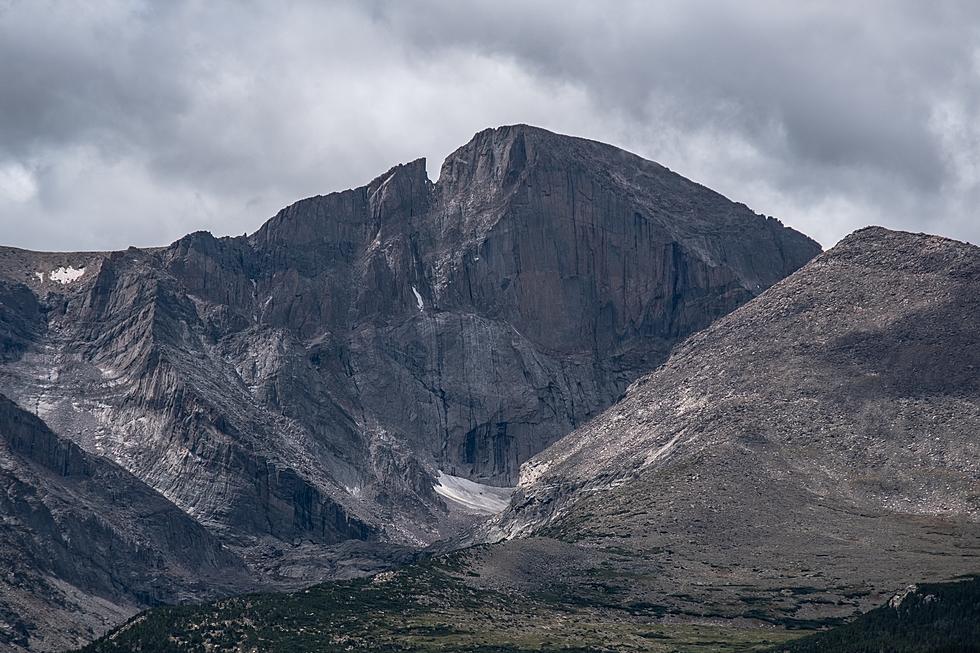 Here's the Hardest 14er to Hike in Northern Colorado
Andrew Seaman // Unsplash
Let me get this out of the way — I am not an athletic person. Even when climbing the fairly-simple trails of Horsetooth Reservoir, I find myself huffing and puffing, wishing for the comfort of my couch.
It's safe to say that I will never scale a 14er, especially if it's one of the hardest Colorado hikes.
However, my roommate has, on multiple occasions, gotten up at ungodly hours to snowboard down Mount Bierstadt. I know there are outdoorsy people out there, and maybe that's why you clicked on this article.
Or, maybe you're surfing the Internet from your couch and stumbled upon this post. Regardless, I have your answer: the hardest 14er to hike in Northern Colorado is Longs Peak. 
Standing at 14,259 feet, Longs Peak is a Class 3 14er near Estes Park in Rocky Mountain National Park. According to thenextsummit.org, Class 3 hikes "feature more exposed scrambling where a fall may be fatal."
The most popular way to summit Longs Peak is via the Keyhole Route — a climb that the National Park Service (NPS) says contains sheer vertical rock faces, falling rocks, narrow ledges, loose rock, and steep cliffs.
To safely climb Longs Peak, the Coloradoan recommends starting your hike around 2 or 3 a.m. to avoid the mountain's almost-daily afternoon thunderstorms. NPS suggests taking 3 to 4 quarts of water, high-energy food, layers of weather-proof clothing, sunglasses, sunscreen, gloves, a GPS, flashlights, matches, a pocket knife, and a whistle along with you on your journey.
Located about an hour and 20 minutes from Fort Collins, Longs Peak is certainly Northern Colorado's most difficult hike. However, it is not Colorado's — that title belongs to Capitol Peak, a Class 4 14er in the Elk Mountains known for its "knife edge."
If extreme climbing isn't your cup of tea, check out six of the easiest 14ers to hike in Colorado in the gallery below.
6 'Easiest' 14ers To Hike in Colorado
Colorado Ski Resorts Closing Days of 2022
Check out the dates that our Colorado ski resorts will be closing this year.