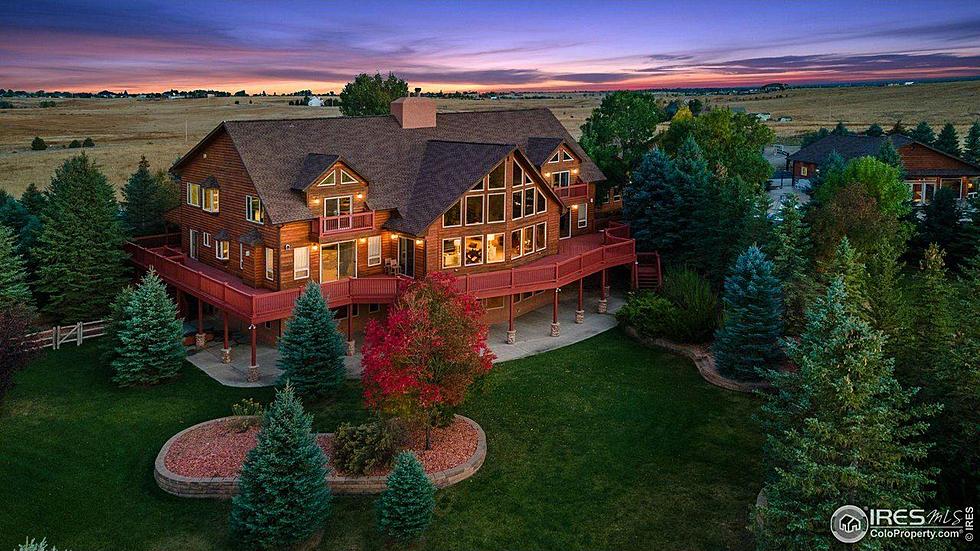 Fort Collins' Most Expensive Home For Sale is 13,800 Square Feet
Sarah Tyler Brokered by: Kentwood Real Estate Northern Properties
I remember when I was a kid and thinking that a million-dollar home had to be the residence of someone like Batman who had to have a butler to manage the home. Nowadays, a million-dollar home seems to be the norm in not only Colorado but many of the other states in the nation.
It's almost as if the real estate market keeps saying "Hold my craft beer and watch this" as the prices keep increasing. There is a new listing for a home in Fort Collins that will be the most expensive home currently for sale in the city.
Listed on Realtor for $4.2 million, this Fort Collins home is not only giving you more than 13,000 square feet of living space, but you are also getting a nice chunk of land. 35 acres to be exact.
Fort Collins' Most Expensive Home For Sale is 13,800 Square Feet
This is the most expensive home for sale in Fort Collins listed at $4.2 million.
Gallery Credit: Matt Sparx
The home located at 7389 Douglas Lake Ranch Road has five bedrooms, 10 bathrooms, 13,845 square feet of living space, a home theater, a game room, and a dance floor with a disco ball.
The outdoors has plenty to offer as well. The property features a four-horse stall heated barn, an outdoor heated pool, and a 3,825-square-foot workshop. To learn more about this Fort Collins home listed for $4.2 million, see the full listing on Realtor.
This $4.75 Million Niwot, Colorado Mansion Make You Feel Like You're in Italy
This Niwot, Colorado home will make you feel like you are in the countryside of Tuscany, Italy.
Gallery Credit: Matt Sparx
Take a Look Inside a $1.3 Million Old Town Fort Collins Condo
If you want to live in the middle of the action that Old Town Fort Collins has to offer, you need to take a look at this condo located on Mountain Avenue.
Gallery Credit: Matt Sparx