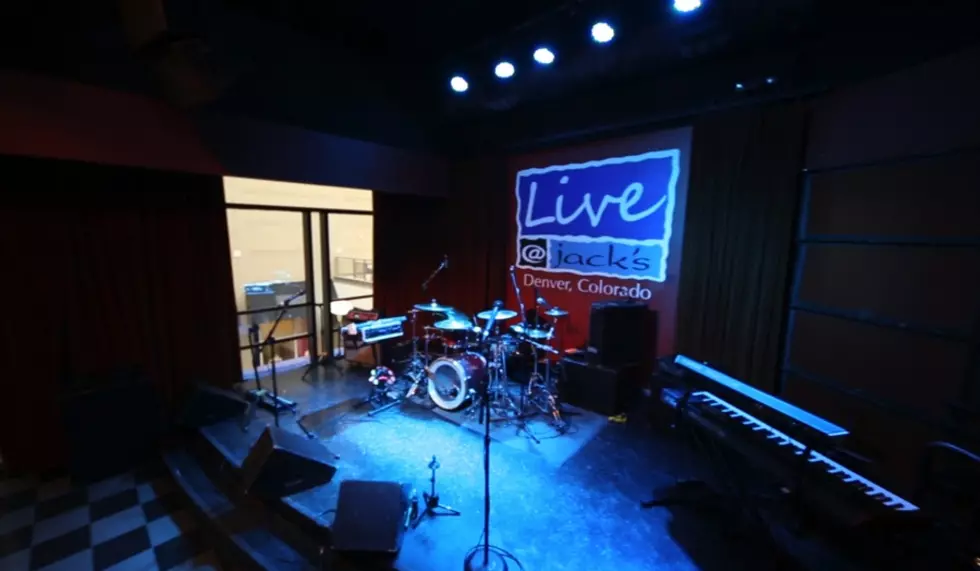 Denver Live Music Bar Closes Permanently, Owner Explains Why in Video [WATCH]
Live at Jack's Denver Facebook
A Denver live music venue and bar closed its doors for good, according to a Facebook video posted by the owner of the establishment.
It's no secret that this pandemic has been hard on everyone, and especially businesses in the live-event industry.
Concerts have been postponed or cancelled, and musicians are struggling to earn money as their ability to perform is limited. Now, live music venues are feeling the effects of COVID-19, too.
Live @ Jack's, a live music venue located at 500 16th St. Mall #320 in Denver, made the tough decision to permanently close their business, as stated by a pop-up on their website.
The owner went to Facebook to explain the decision.
Live @ Jack's was a locally-owned and operated live music venue with a national reputation. Established in 1998, the live shows focused on soul, R&B, contemporary jazz and dance party music. They also offered karaoke on most Tuesdays.
Without a doubt, this venue will be missed.
Enter your number to get our free mobile app
5 Oldest Fort Collins Restaurants