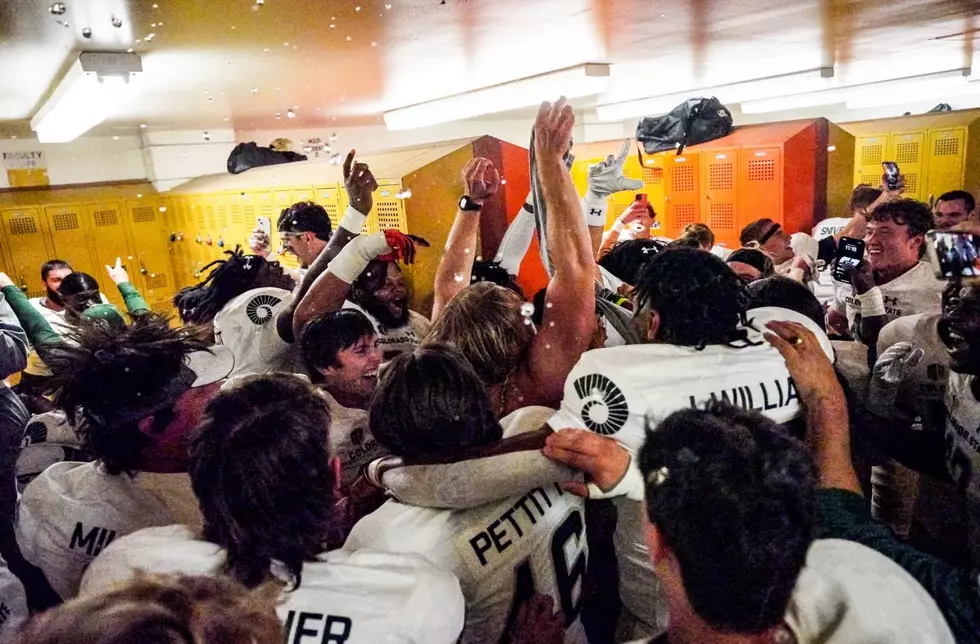 CSU Rams Player Of The Game For Week 5: The Entire Defense
Twitter/Colorado State Football
The Colorado State Rams football team has had a rough few years, and this year has been off to a rough start as well but the team managed to stick together when they hit the road last weekend and got their first win of the year in Reno, Nevada against Head Coach Jay Norvell's former team the Nevada Wolfpack.
To say Coach Norvell was pretty fired up before the game would be an understatement-
Cooler heads prevailed for both coaches as the game got underway and while the offense for the Rams was pretty abysmal for most of the game, one of the bright spots was running back Avery Morrow who is a transfer from Nevada.
Morrow racked up an impressive 168 yards on the ground and continually gashed the Wolfpack defense for big yardage all night. Any other game, Morrow would've been selected as the player of the game and while we can certainly recognize him for his efforts on the offensive side of the ball, it's hard to ignore the way that Ram defense played in scoring both of the Rams's touchdowns in the game and holding tough against a pretty solid offensive team in Nevada.  
  Heck, we could also put the kicker in the discussion as well as Michael Boyle broke the nation's longest losing streak by drilling a 43 yard field goal as time expired.    
The locker room was jubilant after the game and understandably so, it was a great night for Colorado State football that hopefully can carry over to this week's homecoming game against Utah State.
Kickoff is set for 5pm and as always, you catch every play right here on your home for Rams football, K99.
10 Things You Need To Bring To A Colorado State Tailgate
Summer came and went, and now it's time to place our focus on another season - football season.
Planning on going to a Colorado State tailgate? Here are 10 things you should absolutely be bringing to ensure you'll have the best tailgating experience possible.