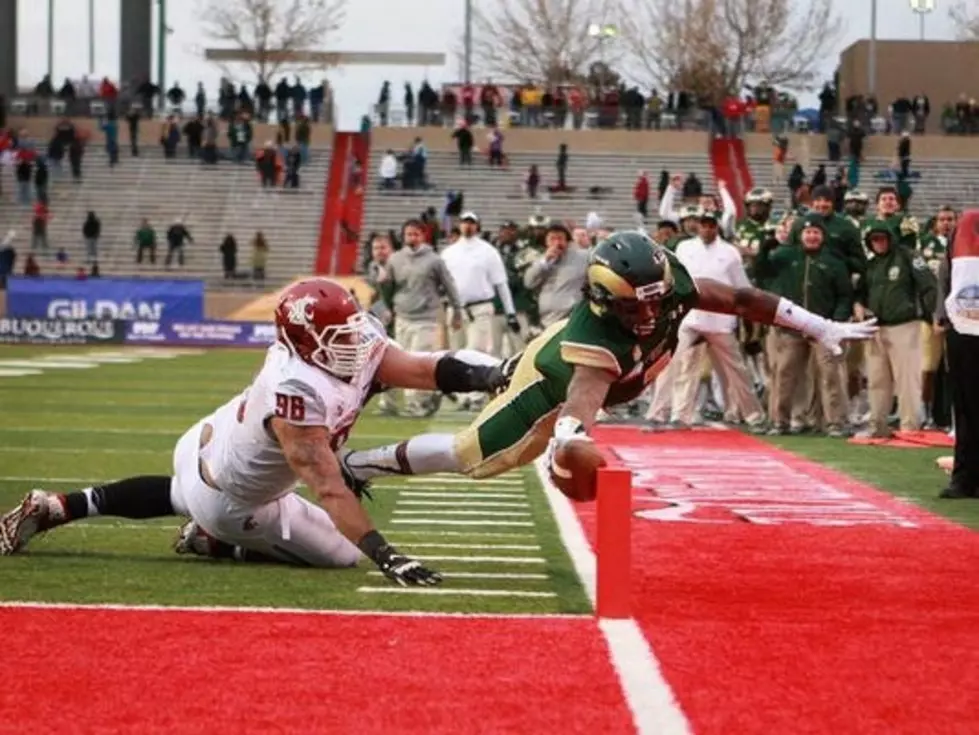 CSU Rams Historian Shares 10 Favorite Bowl Photos
Colorado State University
John Hirn knows the history of Colorado State University football as well as anyone. 
The 1993 CSU grad and volunteer athletic historian penned the 2009 book "Aggies to Rams: The History of Football at Colorado State University."
Hirn wrote numerous CSU football history articles while a student. Now, he continues to write historically-focused articles, including "This Week in CSU Football History" and the annual bios for CSU Athletics Hall of Fame inductees.
Hirn has also helped with the museum displays in Canvas Stadium and Moby Arena.
The CSU historian collected his 10 favorite Rams football bowl moments:
Enter your number to get our free mobile app
Top 10 CSU Rams Football Bowl Photos