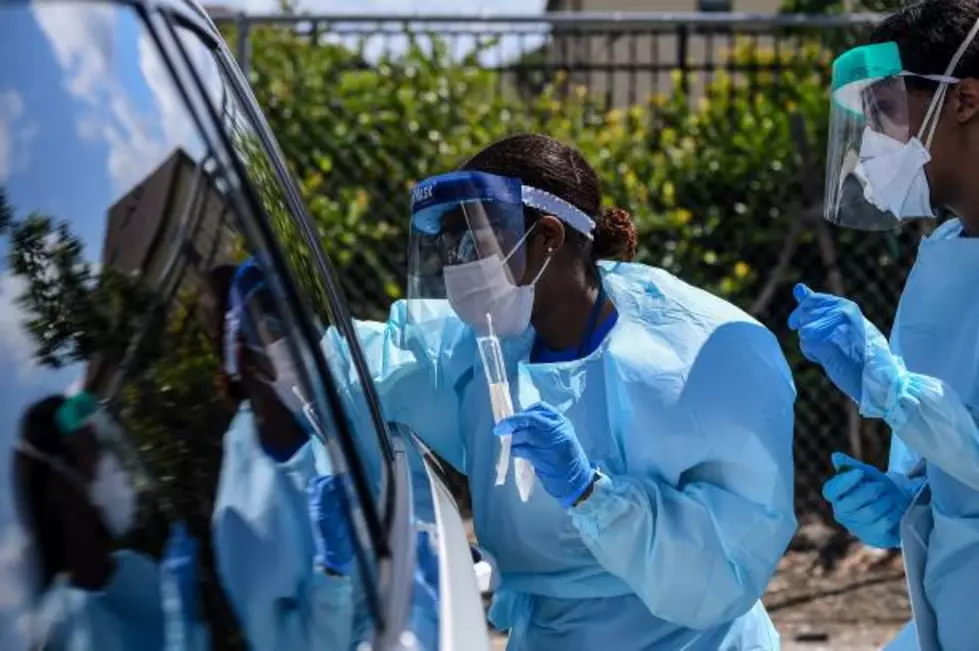 COVID-19 Cumulative Total Rises In Larimer County Sunday
AFP via Getty Images
The Larimer County Department of Health reported over 200 new confirmed coronavirus on Sunday (Nov. 23) via its COVID-19 dashboard.
According to the Loveland Reporter-Herald, Larimer County's cumulative total now stands at 8,542 after adding 236 cases to its tally on Sunday.
Among the 236 new COVID-19 cases, 124 were found in Fort Collins, 72 in Loveland, and 19 in Wellington. The remaining cases were scattered among residents of Windsor, Johnstown, Timnath, Berthoud, Estes Park and Laporte.
The youngest case is a 1-year-old Wellington boy, and the oldest case is a 98-year-old Fort Collins woman.
Larimer County remains a high risk area; 94 patients are reportedly being treated for the novel coronavirus in Larimer County hospitals, which is considered a high risk factor.
In addition, stats from the Larimer County Department of Health COVID-19 dashboard show that there are currently 922 COVID-19 cases per 100,000 residents within a 14-day period. To put that into perspective, the 14-day rate per 100,000 people is considered "high-risk" at 100 or more.
As of Sunday's update, the COVID-19 death count in Larimer County held steady at 67 since March, and the number of suspect cases remained unchanged at 531.
Enter your number to get our free mobile app
READ MORE: Here are 50 ways you can improve your work from home lifestyle