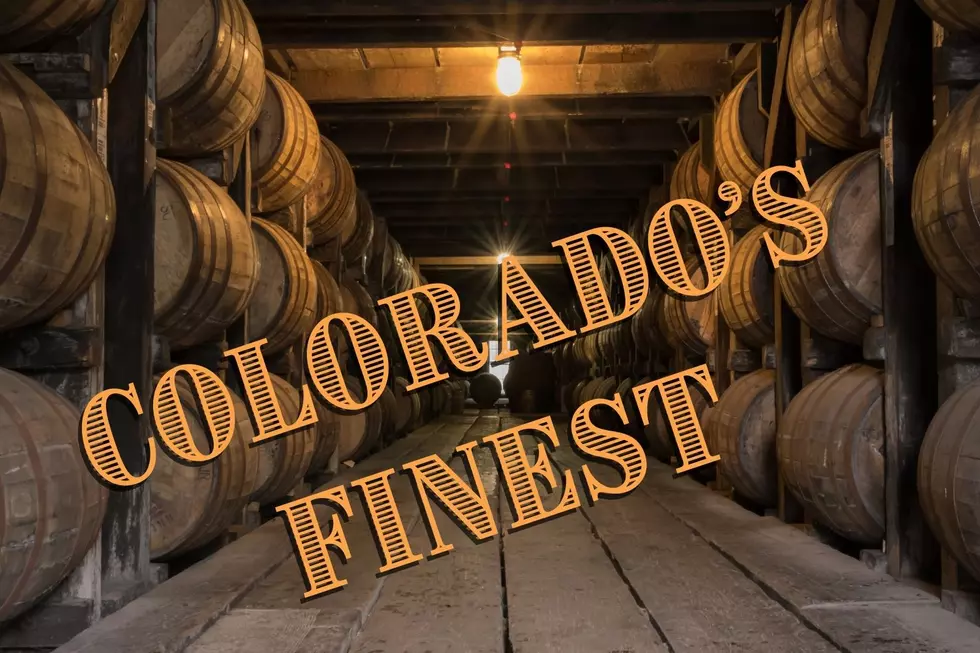 Colorado's Best Distilleries With 4.8 Star Reviews or Better
Canva
Let's take a break from craft beers and wine for a moment, and explore the remarkable distilleries calling Colorado home. Each of these distilleries in the Centennial State scored a 4.8 star or better rating on Yelp.
Peruse the gallery below, and take note of how many brands you recognize. Did you know they were produced in Colorado?
Colorado - More Than Just Beer
A few weeks ago I shared a post featuring Colorado's best Craft Beers. If you ever find yourself in Western Colorado, you'll be amazed by the various wineries. What about those who prefer whiskey? Well, Colorado has you covered, too.
When Is Something a "Distillery"?
You'll hear people throwing around the term "distillery." What exactly does that imply? According to the website Bad Dog Distillery:
A distillery makes hard alcohol like whiskey, gin, vodka, rum, etc. The process of making distilled spirits starts off much of the same as making beer. We start by combining some basic ingredients such as grains, yeast & water. Of course each product's recipe varies. The grains breakdown and convert the starches to sugars. With the help of the yeast and enzymes the sugar is converted into alcohol.
 For Those Who Love Their Whiskey
Here at the studio, we have an employee whose passion is Bourbon. He lives and breathes all things bourbon. He visits various distilleries around the world and collects their products. What does he want for Christmas? Bourbon. According to firstwefeast.com, whiskey enthusiasts and collectors are often referred to as "anoraks."
What Do These Distilleries Offer?
In addition to their products, many of these Colorado distilleries offer tasting rooms and tours. Some have full-service bars stocked with their products. Some have indoor and outdoor seating. One Colorado distillery on this list has a pet-friendly patio.
Colorado's Best Distilleries With 4.8 Star Reviews or Better
If your tastes lean towards whiskeys and bourbons, you'll be delighted with what Colorado has to offer. Let's break away from craft beer and wine for a moment, and explore some of Colorado's top-rated distilleries. Each of these businesses pack a 4.8 star or better rating from reviews posted on
Yelp!
.
Colorado's 25 Highest Rated Beers According to Beer Advocate
Do you love beer? Do you love it so much you're dying to try one called Casey Family Preserves Peach Glow Haven and Roza? That beer finished in the top 25 on the list of best Colorado beers as determined by Beeradvocate.com. According to your votes, these are the best beers brewed in Colorado.
Colorado's 14 Best Dive Bars