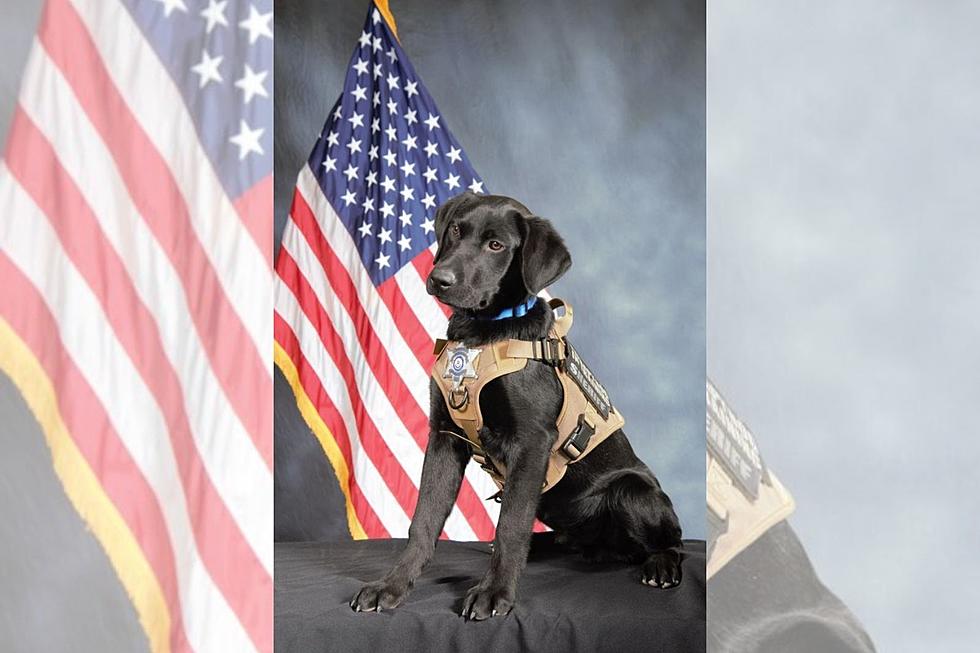 Colorado Puppy to be Sworn in by Arapahoe County Sheriff
Arapahoe County Government
This cute four-month-old black labrador retriever will be sworn in on Tuesday as an official therapy dog for Arapahoe County.
The pup, named Zeke, will spend his days working at Newton Middle School in Littleton with his handler, School Resource Officer, Deputy Travis Jones. Zeke's first course of action will be basic obedience training followed by an A.K.C good citizen class. After completion of the two courses, Zeke will then go through an intensive class to become a therapy dog.
Both Zeke and Deputy Trasiv Jones will work with all of the students at Newton Middle School, including students with special needs. One of the most important duties Zeke will assist in is to help comfort students in a time of crisis or stress and help students that suffer from anxiety or depression.
Zeke, the soon-to-be therapy dog, will be the second pup in his family to become a working dog for Arapahoe County. Rex, Zeke's sibling from another little, is a year old.
Zeke's swearing-in ceremony will take place on Tuesday by Sheriff Tyler Brown.
Source: Arapahoe County Government
Love to Garden? Look At This $2.3 Million Loveland Farmhouse
This Loveland farmhouse is selling for $2.3 million. Bring your plants and grow.
Here are 5 Places to Hunt for Geodes in Colorado
Here are five places in Colorado to hunt for geodes.
Russell Wilson's $25 Million Cherry Hills Mansion Breaks Record
Russell Wilson is already breaking records, his first one is the purchase that he and his wife Ciara made for their first home in Colorado.