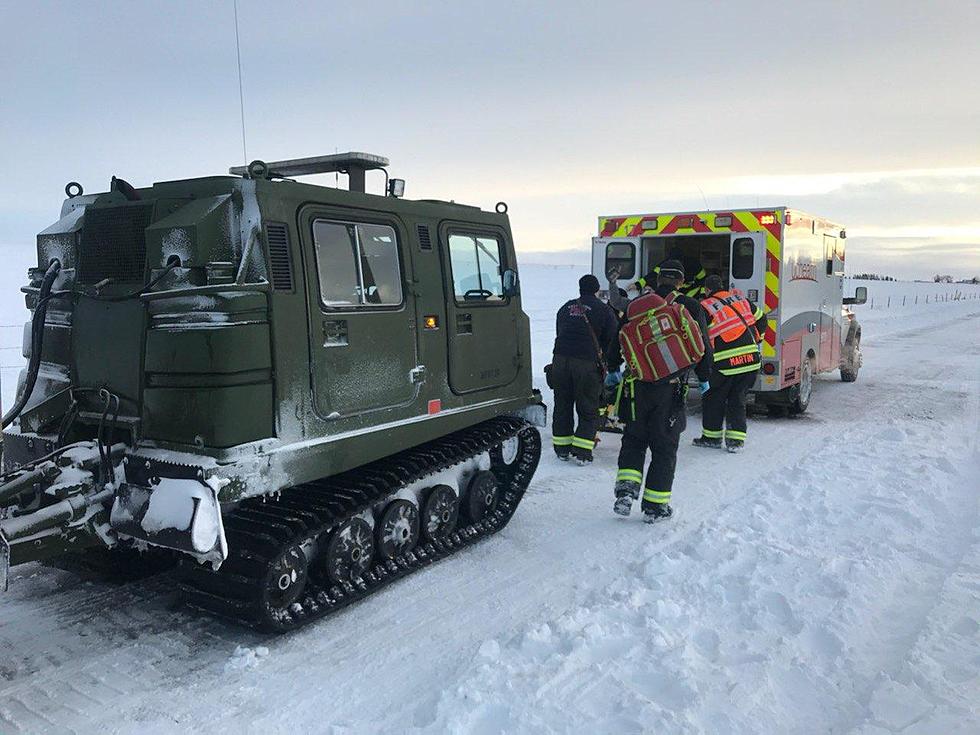 Colorado National Guard Rescued 50 People During Winter Storm Xylia
Courtesy of Colo National Guard Twitter
While some Coloradans rushed to the store to prepare for winter storm Xylia, others remained skeptical prior to the blizzard's late start on Saturday (March 13).
Gov. Jared Polis erred on the side of caution, announcing on Friday (March 12) that he would be deploying the Colorado National Guard (CONG) to assist first responders with rescue operations.
His foresight paid off. In a Tuesday (March 16) tweet, CONG announced that its rescue teams saved 50 people over the course of the storm.
"The storm has stopped but we have not," read the tweet.
A majority of the rescues involved stranded motorists, but the team also helped Emergency Medical Technicians take patients to area hospitals.
Xylia made history as the fourth largest snowstorm to hit the Denver area, forcing thousands of flights to cancel and major roadways to close.
Fort Collins alone saw 24 inches of snowfall, with the nearby Horsetooth Mountain reaching a staggering total of 27 inches. Loveland and Greeley totaled 24 and 27 inches, respectively.
Thankfully, meteorologists don't expect the winter weather to last for long. The National Weather Service is predicting a 50-degree weekend ahead.
Until then, Northern Coloradans will likely spend the rest of the week trying to shovel away the aftermath of Xylia. If you're in need of extra help, check out these shoveling tips here. 
5 Tips For Winter Camping in Colorado