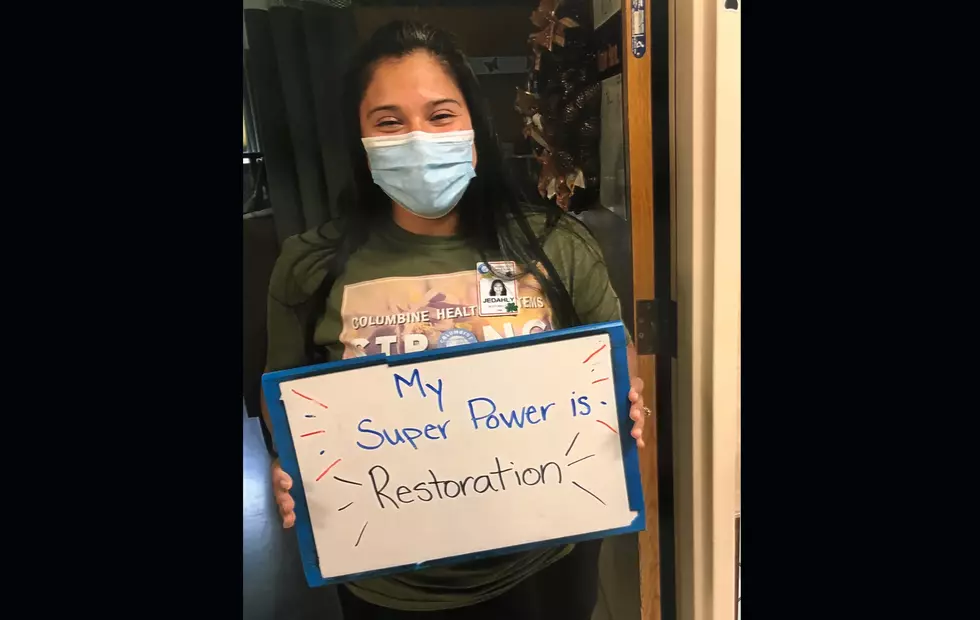 CNA Week: Jedahly Ramirez, Columbine West Health & Rehab
Courtesy of Jedahly Ramirez
It's National CNA — Certified Nursing Assistant — week from June 18-24, 2020. To recognize the great work of these medical professionals, Townsquare Media is profiling a different Northern Colorado CNA each day to help the public better understand and appreciate the important position.
Jedahly Ramirez of Columbine West Health & Rehab grew up wanting to be in the health care industry after watching professionals care for her family.
She's now been a CNA for more than eight years.
Ramirez called in for a Q&A about working in the important medical role:
CNA Week: Q&A with Jedahly Ramirez of Columbine West Health & Rehab
Enter your number to get our free mobile app
CNA Week: Q&A with Jesse Greenwood, Lemay Avenue Health & Rehab
CNA Week: Q&A with Alejandra Medina of North Shore Health & Rehab