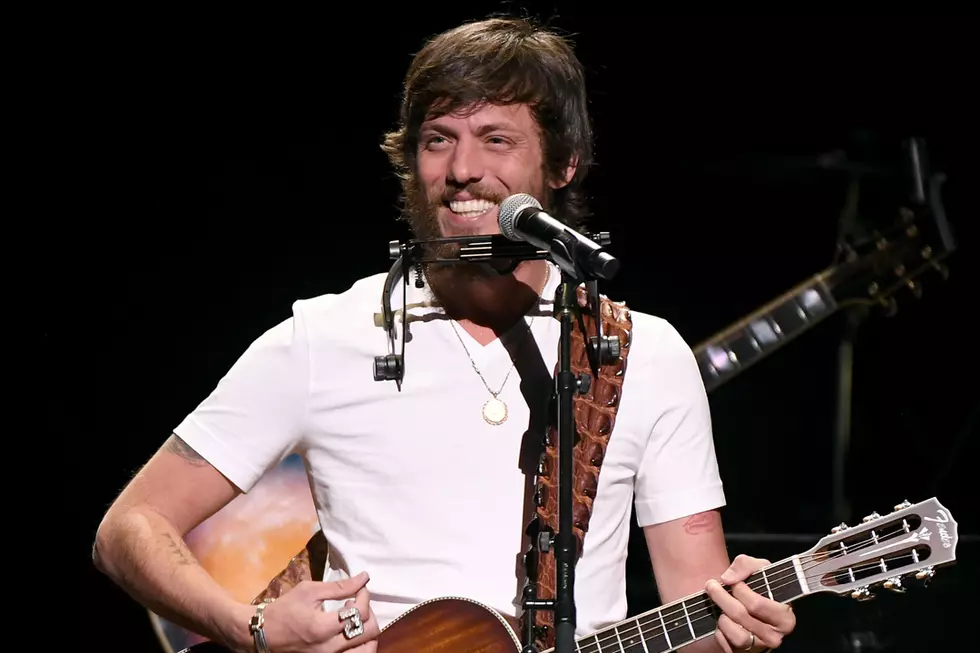 Chris Janson Shares 'Good Vibes' and More New Songs From Upcoming Album
Jason Kempin, Getty Images
Chris Janson shared his new single, "Good Vibes," and four other songs he's cut for an upcoming album during an event in Nashville on Tuesday night (Jan. 29).
"Good Vibes" will be released to country radio on Feb. 8. The "Drunk Girl" hitmaker talked about writing it with Zach Crowell and Ashley Gorley and how the title was born out of simply needing to change the topic of their conversation. The result is an uptempo, wrap-your-arms-around-life, feel-good country jam that those in attendance were able to hear twice.
Janson played it live after sharing the recorded version:
Other songs shared with media and music industry members were the "unabashedly honest" "Check," the blue-collar rocker "Waitin' on 5 to Get to 6," a single-take autobiography called "Say About Me" that Janson wrote with Shy Carter imagining Hank Williams Jr. in a fur coat, and a song Tim McGraw passed on called "Hawaii on Me." This final song adds melancholy to the project. The others reaffirm his caffeinated brand of country music.
Janson's storytelling was as much a part of the entertainment at Jeff Ruby's Steakhouse in Nashville as the songs. He shared rarely-told stories of his early days working on Lower Broadway, including a chance encounter with Neil Young that led to his first paycheck as a musician. From his days sleeping in his car to eventually meeting wife Kelly, scoring a hit with "Buy Me a Boat" and rejoining with some of the same folks he met more than a decade ago, Janson kept his spirits high, never accepting obstacles as anything but new opportunities. If anyone should be singing a song called "Good Vibes," it's Chris Janson.
What's the Best Song of the 2000s? Here's Our List: