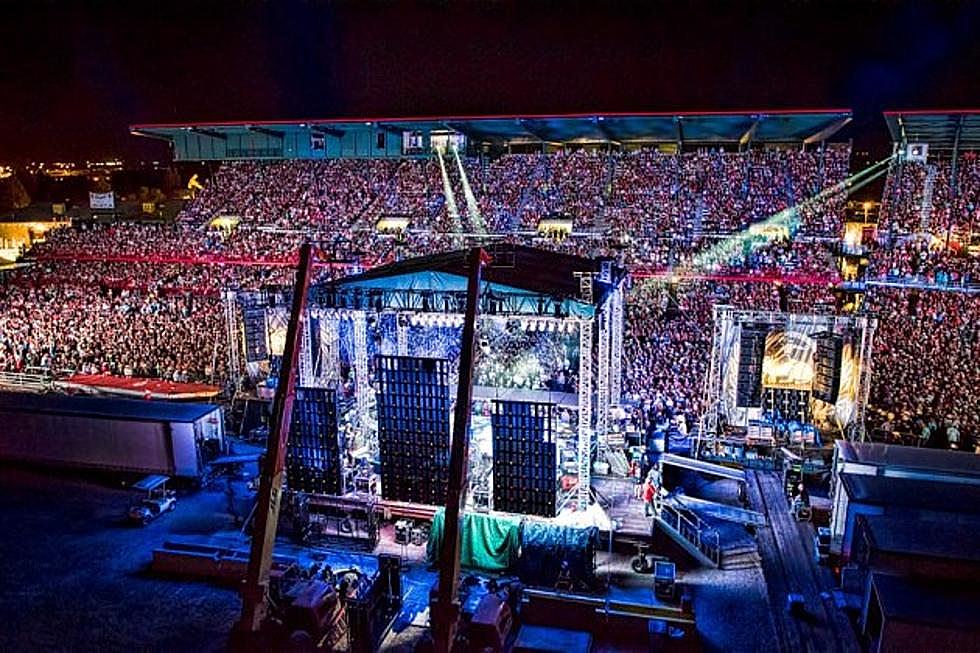 The 2023 Cheyenne Frontier Days Concert Lineup Has Been Announced
Credit: Cheyenne Frontier Days
Summer is right around the corner and so is the Daddy of 'em All, Cheyenne Frontier Days. We have all been anxiously awaiting the news of who will be performing at Cheyenne Frontier Days in 2023, thankfully we do not have to wait any longer.
Cheyenne Frontier Days gave us a sneak peek into one of the acts, Zach Bryan, who will perform on July 23 on February 10.
Here is the 2023 Cheyenne Frontier Days Concert Lineup
Eric Church with Paul Cauthen - July 21, 2023
Old Dominion With Chase Rice - July 22, 2023
Zach Bryan  - July 23, 2023
Five Finger Death Punch With Papa Roach - July 26, 2023
Tim McGraw With Kip Moore - July 27, 2023
Jon Pardi with Carly Pearce - July 28, 2023
Cody Jonhson with Whiskey Myers - July 29, 2023
There is your current concert lineup for Cheyenne Frontier Days 2023. Tickets to Cheyenne Frontier Days go on sale starting March 15 at CFDRodeo.com. Cheyenne Frontier Days happens July 21 - 30 in Cheyenne, Wyoming. For information on concert tickets, rodeos, and attractions, visit Cheyenne Frontier Days.
The Cheapest Home in Weld County is Selling for Less Than $90K
If you are looking for a great real estate deal and a fixer-upper in Northern Colorado. This is your chance to buy a home in Weld County, Colorado for less than $90k.
Here's Where You Can Find The Best Breakfast In Northern Colorado