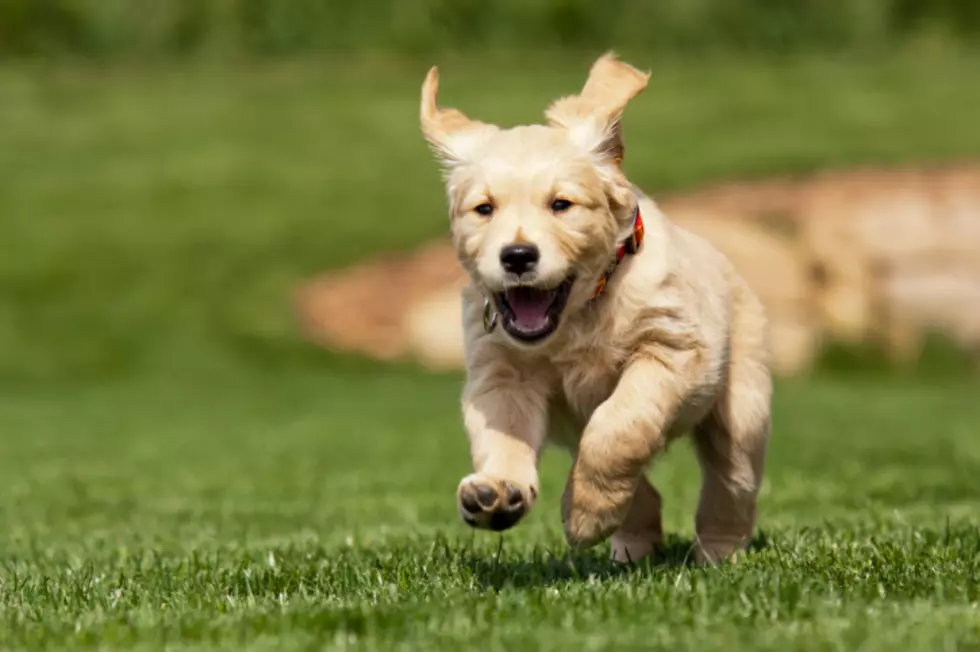 Boulder Humane Society Brings Random Acts of Cuteness [PICTURES]
ThinkStock
Being real here, who among us wouldn't want to come in to work to find that instead of memos and meetings, you got puppies, puppies, and more puppies? That's the only thing I EVER want to happen. Well, that, and to find that my boss is providing us with free ice cream. Alas, neither of these have yet occurred, but I haven't given up hope yet.
Even if I've never walked in to find a tiny fluff ball sitting at my desk, these lucky stiffs in Boulder did just this past Tuesday. CBS News reported that the Boulder Humane Society wanted to spread some warm, fuzzy feelings in the most literal way possible by surprising business partners who made donations to the organization. The first business on their list was First National Bank, who soon got an armload of puppies to cuddle as a sincere 'Thank You' for their aid to the animal shelter.
"A puppy is pretty fantastic for anyone whether it's a business or individual, [it's] hard not to smile when holding a puppy," said Amanda Boerman, spokeswoman for the Humane Society.  And she's not wrong. I don't think it's actually physically possible to NOT smile when holding a small baby animal in your arms, especially not one who's unconditionally excited to see you.
So basically, I think this is just further proof that we need to implement emergency puppy measures in every place of business, for the betterment of all.
Or, I suppose if your boss is REALLY not OK with that, you could also sign up to volunteer at the Larimer Humane Society; they've got a volunteer orientation on January 8th that still has some open spots.
Happy paw-lidays, ya filthy animals! And no, I did not have to practice saying that in front of a mirror this morning. Yes, I am aware that puns are the salt of the earth and would normally loathe myself, but I've decided to make an exception for puppies.