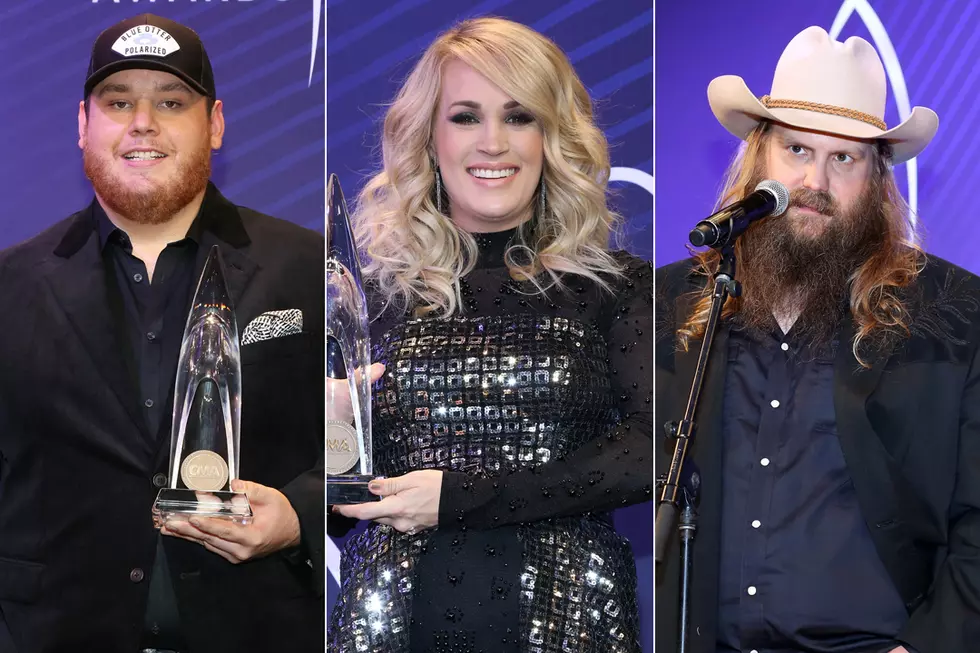 The Top-Selling Albums of 2018 Reveal a New Country Music King
Terry Wyatt, Getty Images
Chris Stapleton must be slipping. The soulful, bearded country singer had held down the No. 1 spot on the Top-Selling Albums list for the last two years, but in 2018 he's at No. 4. Upon closer inspection ...
Stapleton is also at No. 7 and No. 9, and that album that held the top spot and now ranks fourth is dang near four years old! Traveller is a once-in-a-generation kind of album for a generation that is known for not buying albums. Stapleton is proof that in a world filled with digestible country music and songs made for radio before fans, you can still win and win big with quality.
Prior to Stapleton, the last artist to top Billboard's annual list of the best selling country albums was Sam Hunt in 2015. Surprisingly, Montevallo is hanging around (officially it's at No. 12), but a new generation of country men have surpassed him in the years since. It's the under-30 crowd that's winning in sales, with Kane Brown, Thomas Rhett and Luke Combs selling better than veterans like Carrie Underwood, Keith Urban and Blake Shelton. Only two albums on this list were actually released in 2018, but that is not unusual. Something similar can be said of 2016 and 2017.
Just outside the Top 10 is Jon Pardi's 2016 California Sunrise album, Montevallo and Urban's 2018 release Graffiti U. Florida Georgia Line and Dan + Shay round out the Top 15 but you can see the full list of 75 albums at Billboard.
10 Best-Selling Country Albums of 2018 Revealed: