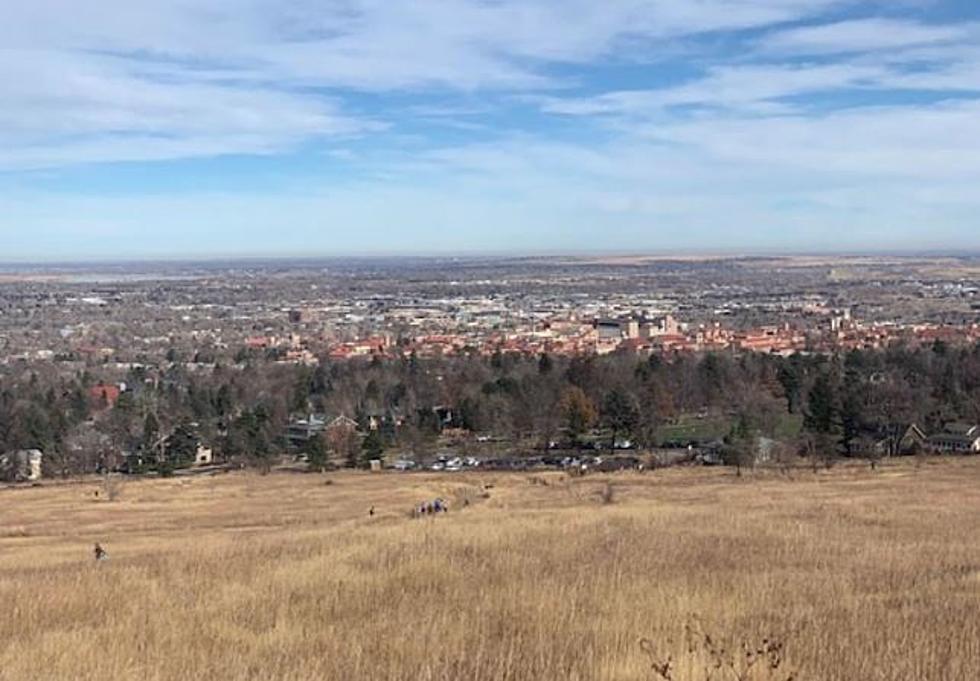 The Most Majestic Views Of Boulder Are On This Hike
AJ Battalio/TSM
The extra dose of warm and dry weather isn't necessarily a great thing for winter sports enthusiasts, or for those of us looking to hit the slopes or break out the snowshoes. But it is good for getting some extra time for some sweet hikes in for the season, especially if it involves getting the kids included.
This past Thanksgiving weekend was filled with eating, lots of eating, and not nearly enough sweating. Until Sunday rolled around.
The forecast was for lots of sun and temperatures in the mid-60s so there was no doubt that I was grabbing the boy and heading to the mountains. So, we settled on heading to Boulder to check out the Royal Arch hike.
Getting there was super easy as the trailhead sits right in the heart of Boulder just past the main entrance to CU-Boulder,  but don't let the packed area in and around the trailhead fool you. There is ample opportunity to get up and away from the crowd to make you feel like you're many miles away from civilization. You just have to be willing to put in a little effort, which we did.
According to All Trails, the Royal Arch hike is about 3.1 miles roundtrip. But, according to my GPS, we went about five miles. I'm not sure if we took a wrong turn somewhere along the way to make it longer or if All Trails is a little off but either way, it was a refreshing and exhilerating hike with views all along the way.
And the reward up top with the arch and the wide open vistas looking down from high above Boulder was worth every step.
Heck, we were up so high, we had a great view of the Downtown Denver skyline too.
The hike was fantastic but I'm going to give you a little heads up, if you don't like steps, this hike may not be for you. If you don't mind steps and hiking over a couple of boulder fields and getting to an awesome spot with great views, power through and do this hike. It's all sorts of awesome.
These pictures don't even do it justice, but here are some anyway.
AJ's Outdoor Adventure Recommendation #37: Royal Arch
6 'Easiest' 14ers To Hike in Colorado
Top 5 Rated Colorado Hikes
The 6 Most Difficult 14ers In Colorado