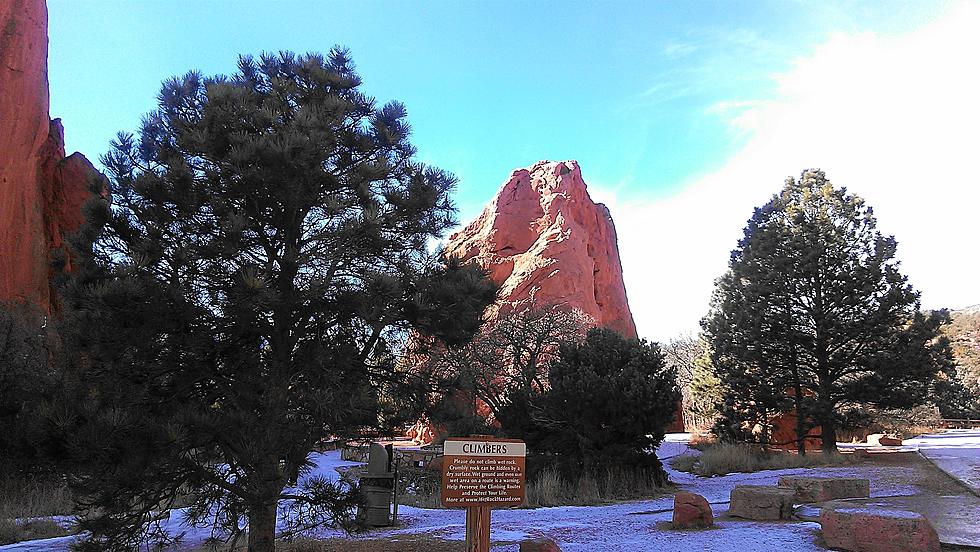 A Picturesque Visit to Colorado's Amazing Garden of the Gods
Zane Mathews
It's so easy to take Colorado's beauty for granted because there is so much of it to enjoy.
Garden of the Gods, near Colorado Springs, is one of those places that is so cool to visit, but, yet, somehow it becomes overshadowed by the wonder of Colorado's majestic peaks, cascading waterfalls, and abundant wildlife.
One of the best things about Garden of the Gods is that it is so easily accessible. There are countless Coloradans who simply don't possess the physical ability to take on a Colorado 14ers, or even one of our amazing hikes like Hanging Lake. This is one place where pretty much anyone can go and enjoy nature's splendor with the backdrop of the mighty Pike's Peak.
The next best thing about Garden of the Gods is that admission to the park and the visitors center is free and it's open every day of the year except for Christmas Day, Thanksgiving Day, and New Year's Day.
You'll find opportunities for rock climbing, bouldering, horseback riding, hiking, guided nature walks, photography - or just enjoying the beauty and wonder of nature.
Garden of the Gods is located just off of Interstate 25 in western Colorado Springs. No matter the season, the beauty of the park is calling out to first-time guests as well as repeat visitors to come and soak in the beauty and discover why Garden of the Gods is the most visited attraction in the Pike's Peak region.
Garden of the Gods
Enter your number to get our free mobile app
Dog-Friendly Trails on the Western Slope