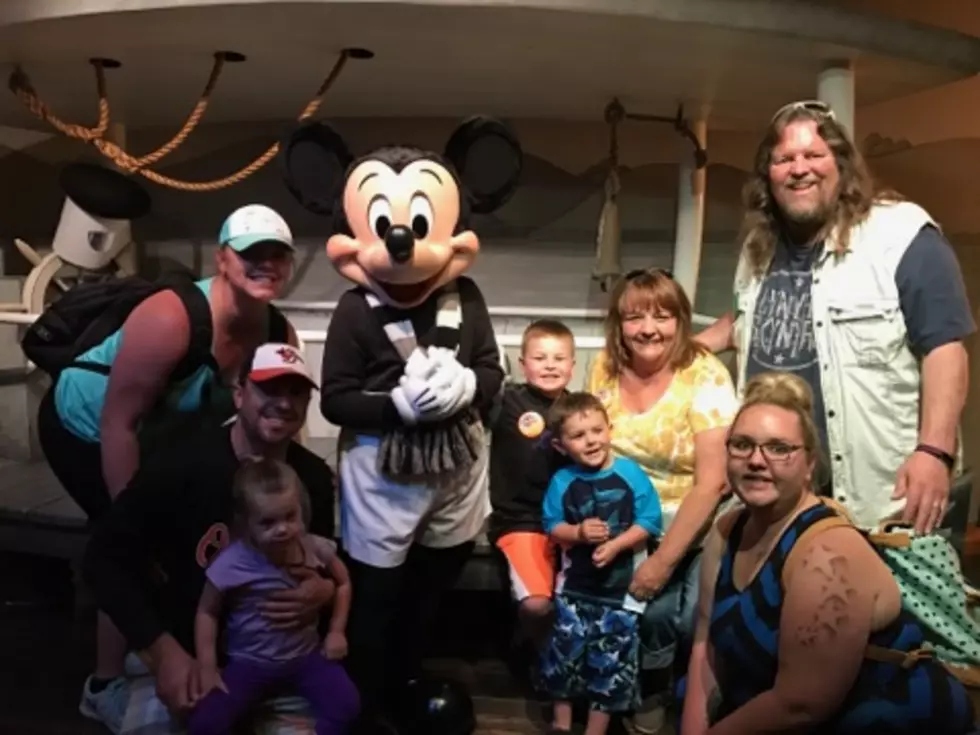 A Few of My Favorite Pictures From Our Adventure in Disneyland [PICTURES]
brian gary, tsm
I just returned from an amazing trip to Disneyland with my whole family. They call it the happiest place on earth for a reason. There is nothing that comes close to seeing the joy in children's eyes as they feel the magic of this place. I wish everyplace could be like Disneyland. All the bad and unhappiness just leaves you as you watch the endless smiles of children. Seeing my grandkids get to hug Mickey Mouse was worth every penny we spent. I have memories that will last forever. Thought I would share a few of my favorites photos from the trip.
Here are the boys with the obligatory Mickey ears.
Before we hit Disney we took the family to see the ocean for the first time. The kids couldn't quit screaming and playing in the waves of Seal Beach.
Then we stayed with the water theme and boarded the vessel for It's a Small World.
You cannot go by a face painting booth with a little princess and not get some artwork. My little Kirzi girl.
My daughter claims that she cannot take me anywhere without me causing a little trouble. Here I am detained at Autotopia.
There is nothing that comes close to the joy of child meeting Mickey.
Then the whole family got in the act.
We even got to meet one of Zayden's heroes...Mater!
The child in me couldn't keep from giggling and snapping this shot in 'It's a Small World". I'm sorry.
It was truly a magical week that I will never forget. Thank you Walt and Mickey.