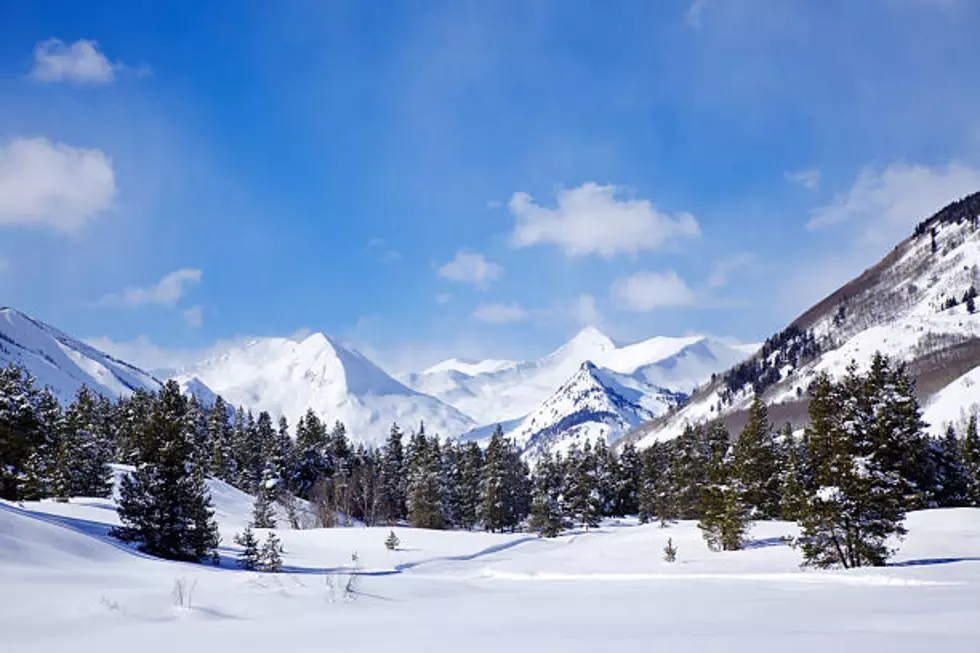 5 Colorado Locations Make the Top List for Snowiest Towns
Getty Images
We might have had a below-average winter in Colorado when it comes to snowfall, but that didn't stop Mother Nature from dropping feet of snow on some locations in Colorado.
According to Meteorologist, Cory Reppenhagen, Colorado towns took up 25 percent of the top 20 snowiest small towns in America. The list of the top 20 small towns includes the upper peninsula of Michigan and Alaska.
These are the snowiest small towns in the state of Colorado:
Winter Park, Colorado - 235.8 inches (ranked 3rd overall)
Aspen, Colorado - 186.1 inches (ranked 10th overall)
Crested Butte, Colorado - 184.1 inches (ranked 11th overall)
Breckenridge, Colorado - 181 inches (ranked 12th overall)
Grand Lake, Colorado - 150.3 inches. (ranked 19th overall)
The snowiest small towns in the United States were based on criteria of a population of at least 500. The snowiest small town in America was Calumet, Michigan with a total of 317.4 inches. That is nearly 26.5 feet of snow this past winter. Imagine how sore your back would be after having to shovel all that snow in the winter.
Removing the upper peninsula of Michigan and the state of Alaska from the equation, Winter Park, Colorado takes top honors for the snowiest small town in America. Rye, Colorado also makes an appearance on this list too with a total of 135.6 inches of snow.
Even though we recently celebrated the arrival of summer, we can't help but to realize that winter storms will be coming back to Colorado before we know it.
Source: Meteorologist Cory Reppenhagen Facebook 
Lariat Loop to Buffalo Bill's Grave
$4.3 Million Loveland Home Has a Saltwater Pool and Whiskey Bar
This home has it all. The most intriguing feature is the self-cleaning floors.
This $1.25 Million Colorado Home has a Fireman's Pole
This home has a great way of getting from one floor to another... A fireman's pole.