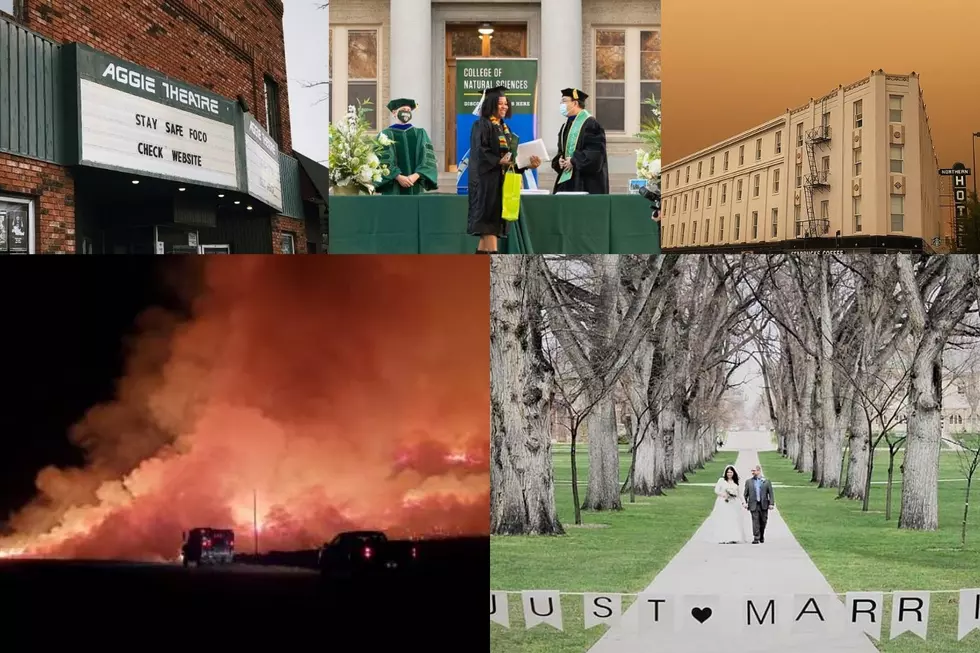 20 Photos That Sum Up Northern Colorado in 2020
Photos: Shelby/TSM, Colorado State University, Greg Sanders/Mullen Fire Media, Amanda Nishi
2020 has been a year like no other, with the country experiencing a pandemic, shutdowns, protests and a pretty wild election season. We'd like to simply say it's been a 'dumpster fire,' but we're kind of burned out on fires here in Northern Colorado. So, we'll let the pictures do the talking....
20 Photos That Sum Up Life in NoCo in 2020
Cameron Peak Fire and East Troublesome Fire both reached 100 percent containment, and Coloradans are now getting the first round of COVID-19 vaccines... so here's to a better 2021!
Enter your number to get our free mobile app