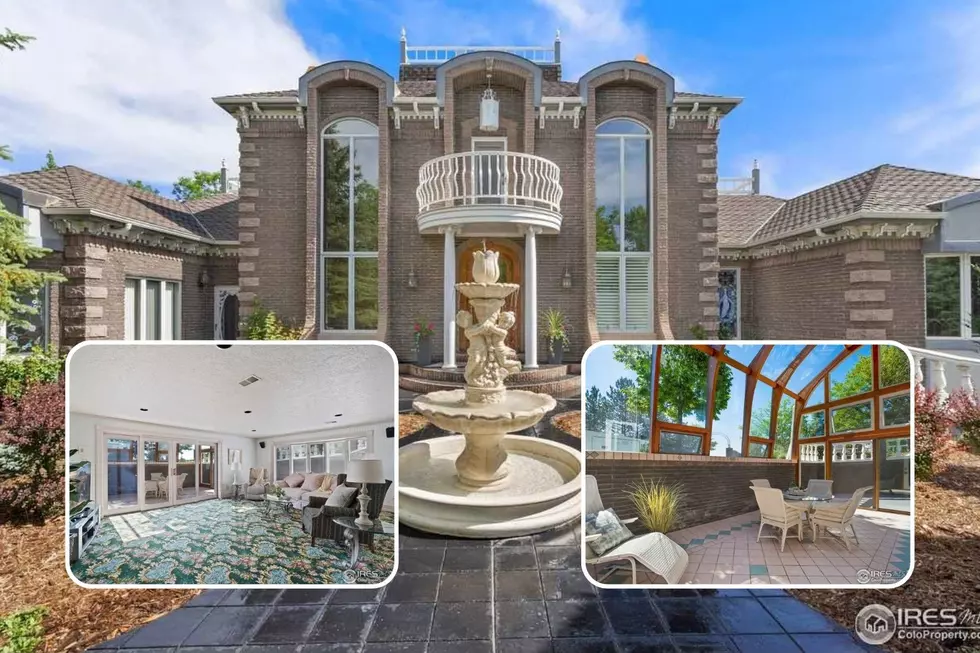 You Must See This Interesting $2.35 Million House in Greeley
Doug Miller, CNE Brokered by: The Group- Mulberry
A Greeley home has been recently listed on Realtor for $2.35 million. We have to say there is quite a bit going on at this Northern Colorado property.
The home located at 3505 Holman Court was built in 1992. The home features five bedrooms, three and a half bathrooms, 7,333 square feet of living space, and 1.33 acres of land on Seeley Lake.
The home features a 2,000 square foot all seasons party area complete with a full kitchen and restroom, and a 40 x 40 patio area. The property also features a 4,000-square-foot shop with a vehicle hoist and a paint booth.
Check out the photos of this Greeley home on Seeley Lake listed for $2.35 Million on Realtor:
You Must See This Interesting $2.35 Million House in Greeley
If you like patterns when it comes to home design, you are going to want to see this Greeley home listed for $2.35 million.
As you can see, there is a lot going on inside the home when it comes to design and patterns. However, we do have to say the home is quite unique and who wouldn't love living on a lake. If you like to learn more about this Greeley home located at 3505 Holman Court, listed for $2.35 million, you can see the full listing on Realtor.
This $1.25 Million Adobe Home in Salida Has a Hidden Oasis
This Salida home has a secret tropical oasis.
Look: The Least Expensive Home In Larimer County Is A Steal
$4.3 Million Loveland Home Has a Saltwater Pool and Whiskey Bar
This home has it all. The most intriguing feature is the self-cleaning floors.